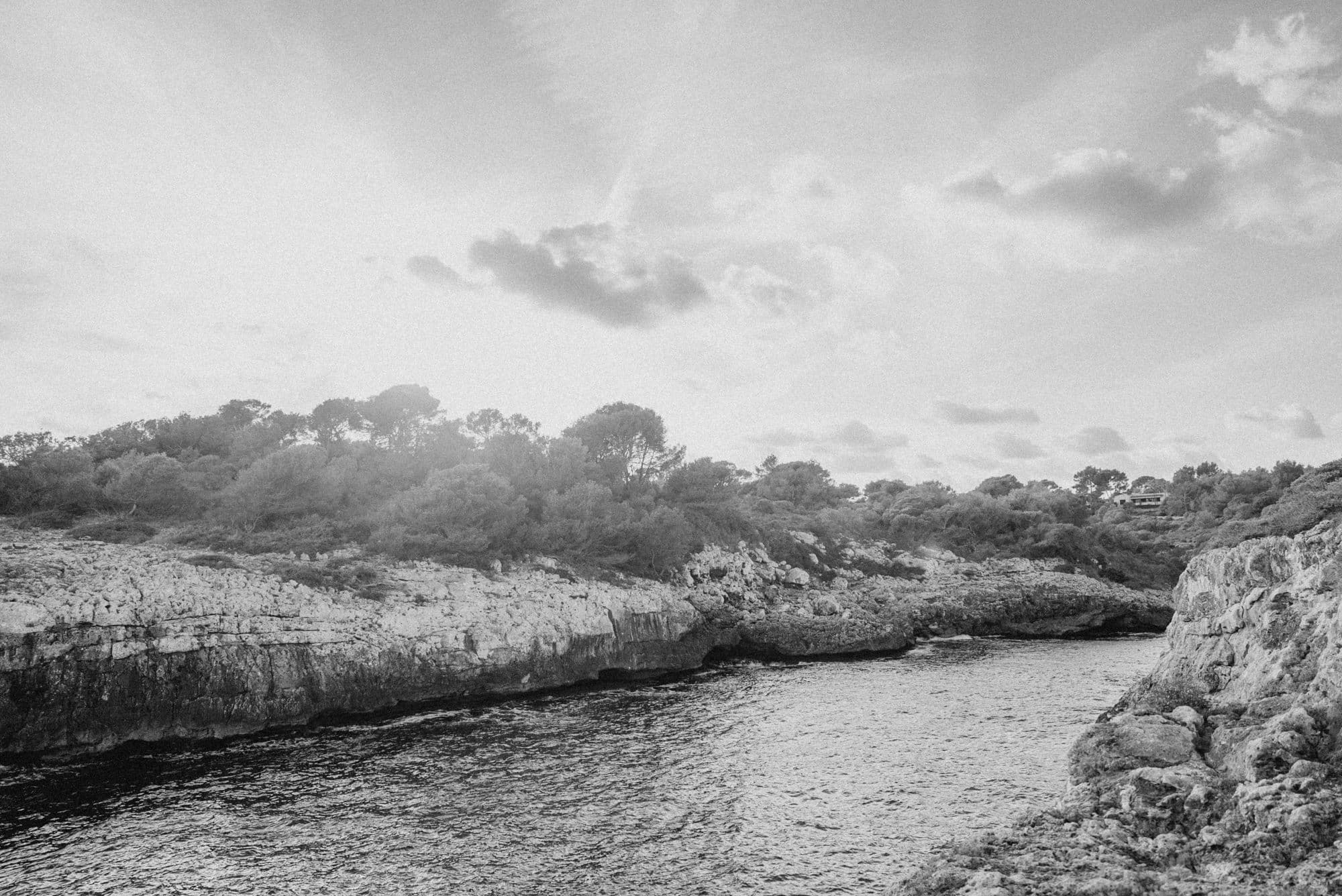 Uncover the Beauty of a Mallorca Elopement:
A Guide to Your Perfect Destination Wedding
Mallorca is one of the Balearic Islands, located in the western Mediterranean, off the east coast of Spain. It is no more than a three-hour flight from northern Europe, so it is the perfect getaway for those in search of a little piece of paradise.
The island's beauty comes in many forms. Mallorca could claim to be the perfect wedding destination, blessed with attributes that many couples enjoyed the last years - the deep turquoise sea, crystal blue coastline, remote mountains with soulful hill towns, and of course, almost 300 days of brilliant sunshine each year. It's one of the jewels of the Mediterranean and it's one of those wedding destinations that offers something for every couple.
Whether you are dreaming about getting married near the beach or want to enjoy your time in a beautiful Finca up the mountains, this place is the perfect spot for your Mallorca Wedding. Whether you are planning to get married on Mallorca or this is the first time that you are giving it a thought... We promise that this guide will help you find some details and inspiration for your Mallorca wedding.
Mallorca has everything you can dream of for your wedding, and even more.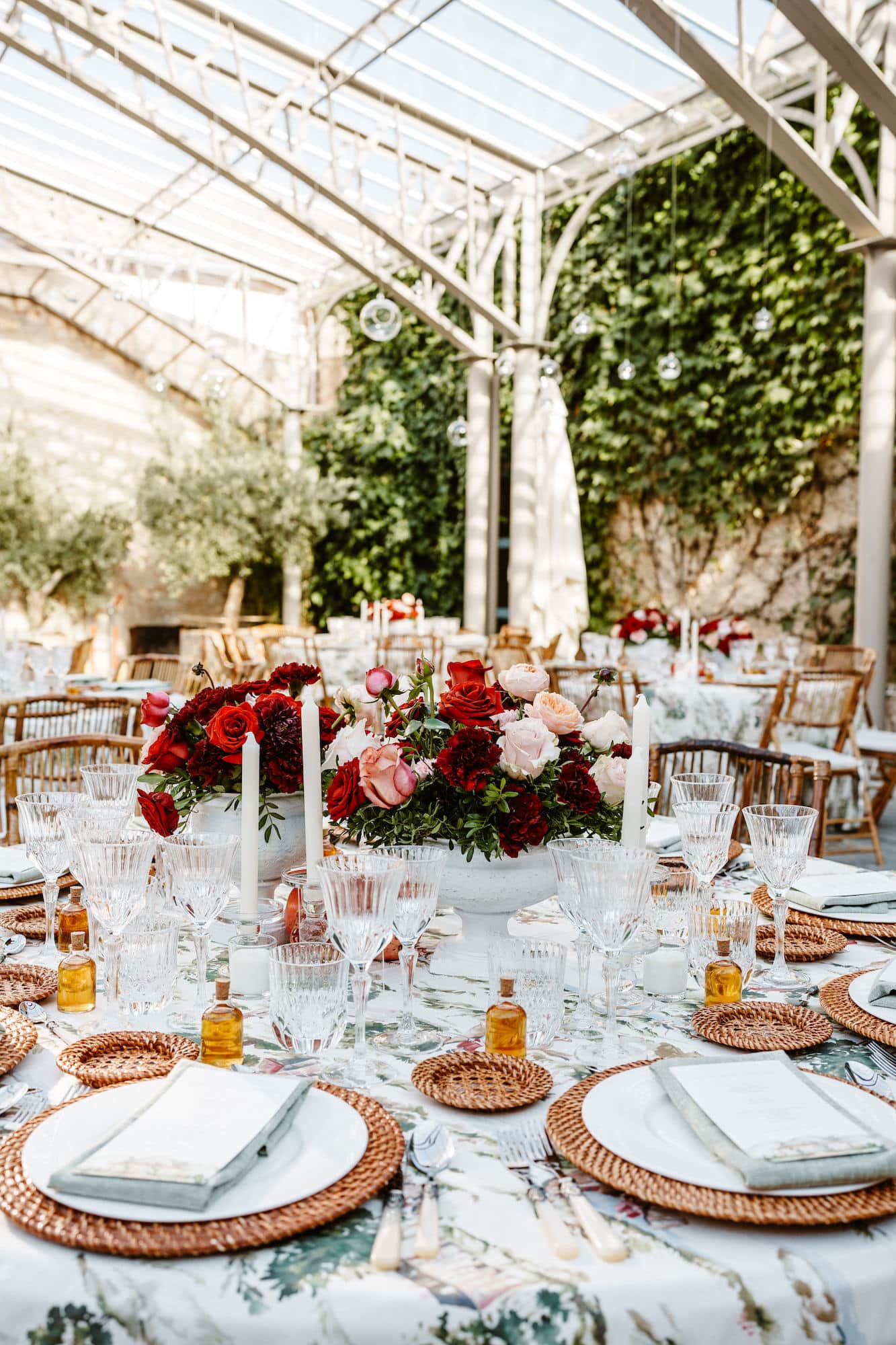 Mallorca Landscape
Mallorca lures with sun, sand, and sea, but also has plenty of other charms to recommend it. The most spectacular stretch of the Mallorcan coast though is the one with the fewest beaches. On the far side of the Tramuntana mountain range, the wild and rocky west coast offers stunning drives along clifftops through some of the island's prettiest villages and resorts – Valldemossa, Deià, Sóller, and Fornalutx.
All of these are worth a lunch stop at least. Zigzag roads lead down to secluded pebbly coves and those who go early in the day are rewarded with a stunning swim, with only a few other people who've stopped by with their yachts, seeking the same beauty as you.
Is there anything more that needs to be said? No!
The Best Season to Elope on Mallorca
Mallorca enjoys a classic Mediterranean climate of hot summers and mild winters. Long sunny days and clear blue skies are pretty much guaranteed in the peak summer months between June and September but the low humidity and cool sea breezes keep things pleasant.
Taking the weather into consideration for which month would be best for your Mallorca Wedding, we would say the best months to get married are from March-May and September. During spring and autumn, there are around 10 hours of sunshine each day and temperatures are up to 24°C. It's warm enough to swim in the sea and the island is less crowded.
These are the perfect conditions to celebrate your wedding on the outside as you have an almost 100% good-weather guarantee. Another benefit is that you are avoiding crowds, as the summer months are the busiest and most expensive ones.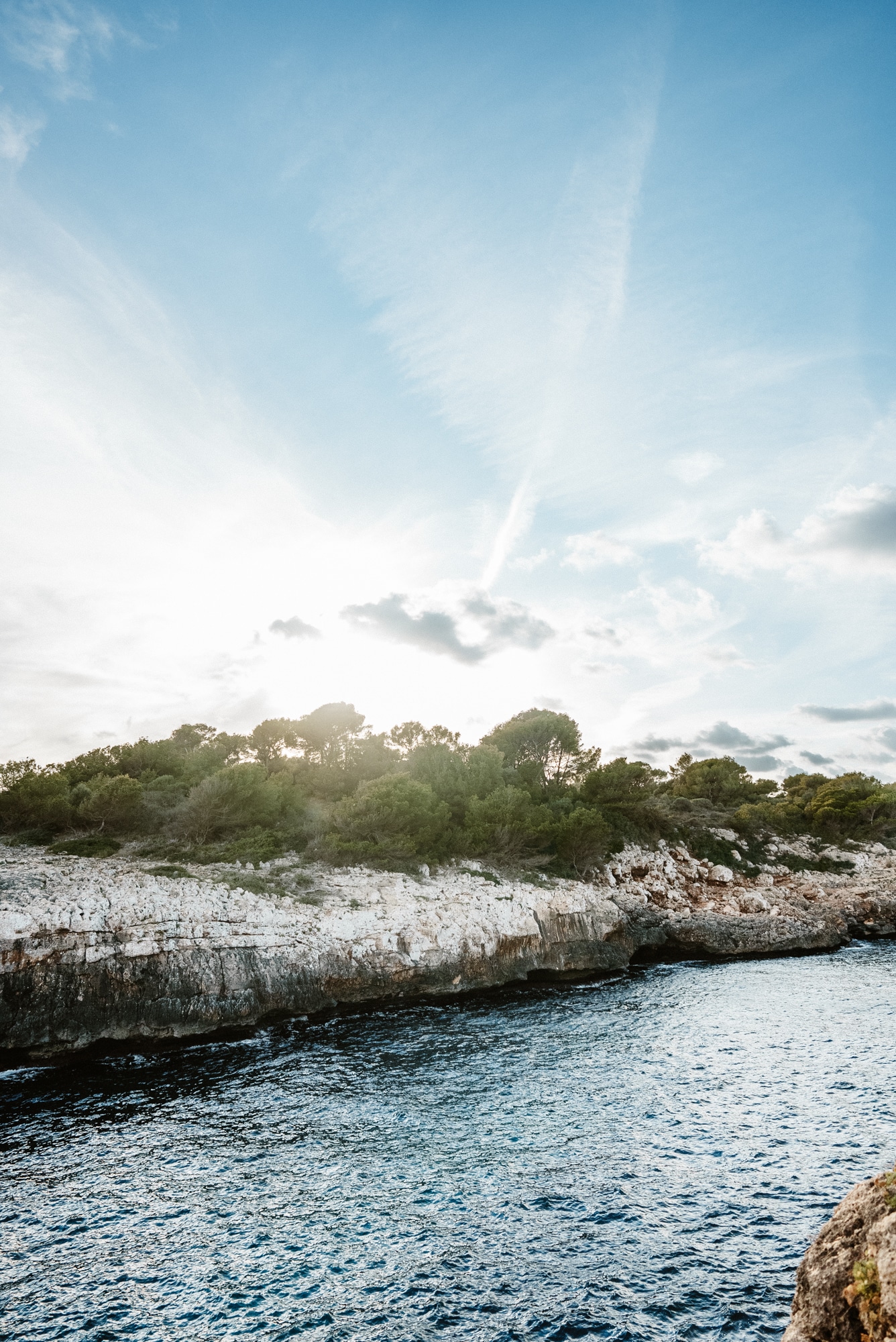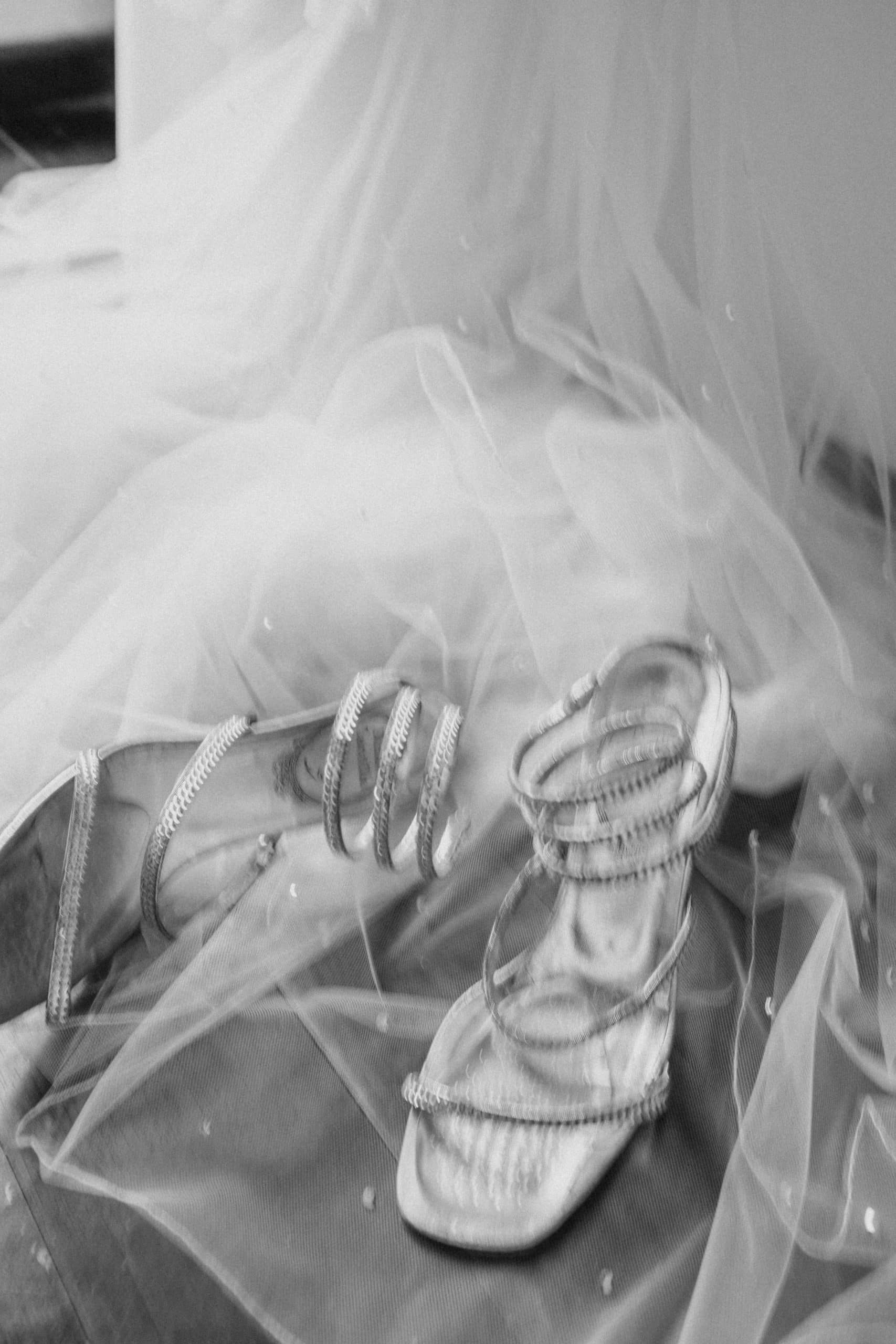 THE BEST PLACES TO ELOPE ON MALLORCA
Let's face it, there is not that ONE place on Mallorca that is the best place. Whether you want to laze in a vineyard or climb a mountain, there are a ton of things to explore on Mallorca to delight you. We got you covered and share our personal highlights to give you an orientation of where to start your wedding adventure.
Serra de Tramuntana
The Serra de Tramuntana is a wild rugged mountain range with pine forests, olive groves, and wild spring flowers in the northwest of the island, which was included in the UNESCO list of World Natural Heritage by UNESCO in 2011. Bizarre rock formations and deep ravines characterize the face of the mountain region to the north, while the mountain slopes in the south gently taper off. This is THE place for couples who crave adventure and epic scenery.
Cap de Formentor
On the northern tip of Mallorca is the Cap de Formentor, where the top end of the Serra de Tramuntana mountain range meets the Sea. The craggy windswept place is a treat for the eyes and perfect to escape the hassle and enjoy some quiet time, best during sunrise or sunset. Be sure to take a camera or us when driving this peninsula: the scenery is jaw-dropping and there are great photo opportunities at the Mirador de Mal Pas and the Talaia d'Albercutx watchtower along the way
Valdemossa
Valldemossa, a small village located in the Serra de Tramuntana, is considered one of the prettiest towns on Mallorca. Nestled in the mountains, but only 20 minutes from Palma, the village is a beautiful place to walk through, with numerous cobbled alleyways and stepped streets, flanked with old stone houses punctuated with lush greenery and flowers in front. Valldemossa is a sleepy town surrounded by the forest-covered hills of the Tramuntana range and vast expanses of countryside, making it a great spot for couples who want to elope in the countryside of Mallorca.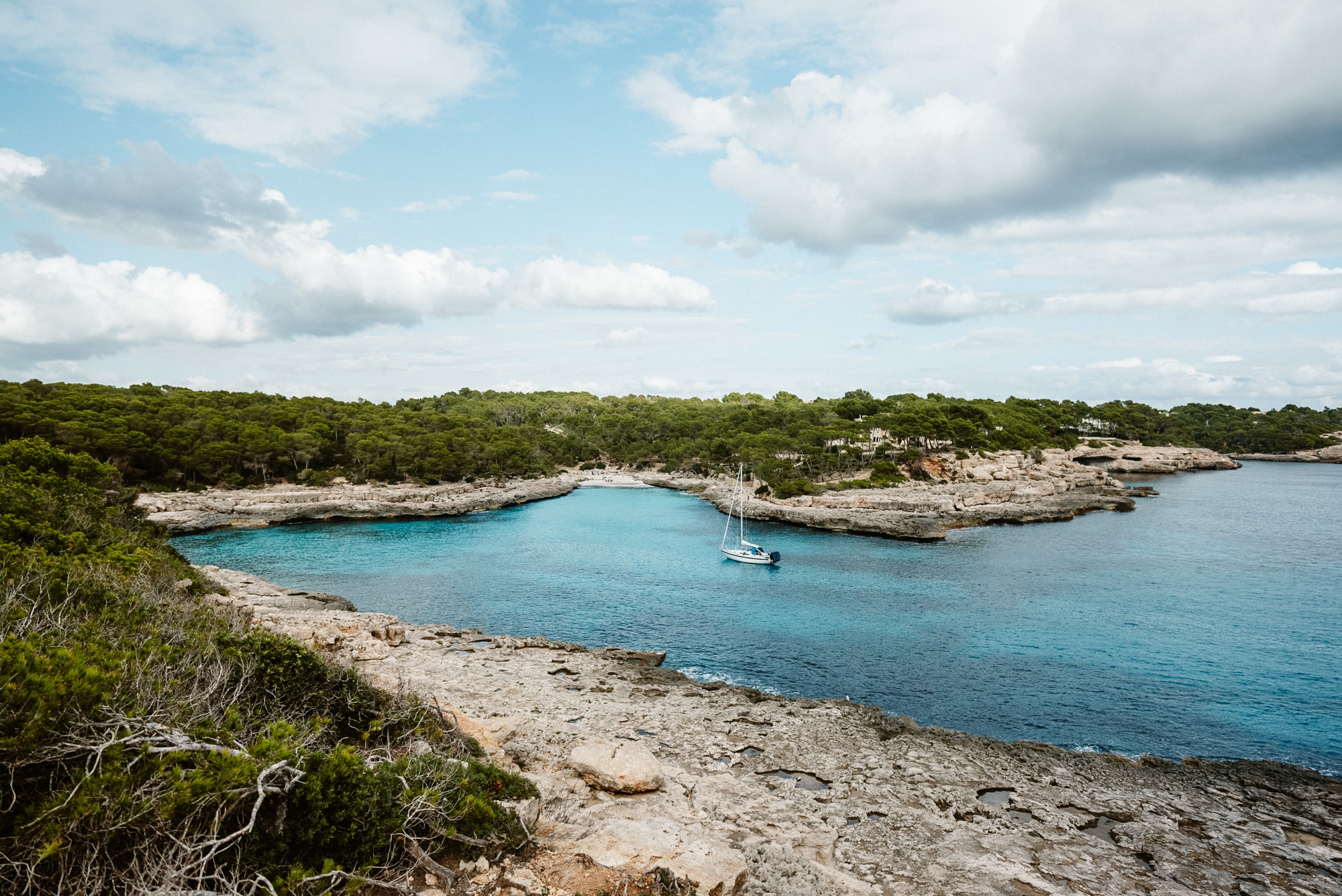 What about marriage laws & legalities?
First things first…there are quiet a few requirements to get legally married on Mallorca and to be honest, this could get a little tricky. Check these must-know details about eloping on this beautiful island
RESIDENCY REQUIREMENTS
There is, in fact, a Residency Requirement in Spain, which varies from the district court or civil registry of the place where the marriage will be celebrated. Legal residents on the island, those who are registered at one of the local civil registry (or 'padrón') can get legally married in Mallorca. Roman Catholics can also marry here legally, regardless of their residency status. If this does not fit you, you'll need to get legally married in a registry office in your home country.
PAPERWORK
You will need to prepare all the necessary paperwork required for a civil or religious wedding on Mallorca. Plan to have the following documents at hand:
The documents listed above are generally required, but there are local variations so check with the Civil Registry or District Court in the place where the marriage will be celebrated before assembling your documents. The easiest way is to contact your home country's consulate in Spain. They will advise you on the specific steps you need to take.
Here is a link for US Citizens with some more in-depth information about getting married in Spain.
Here you can find more details about getting married in Spain.
FEES
There are different fees for the above-mentioned documents which are about 150 € + some local administrative fees and maybe costs for official translations.
Your Mallorca wedding
These laws and legalities only apply if you want your elopement to be your legal ceremony. This is the reason why so many couples are going more and more for symbolic weddings which gives them the freedom to get married wherever and however they want and don't think about any paperwork because, well, paperwork is really unsexy.
Why not instead have a small legal wedding at home and have a symbolic one with all the gang on beautiful Mallorca?
Mallorca offers the perfect destination for your elopement, with its diverse and stunning landscapes, perfect weather, and charming and picturesque locations. So, why wait? Start planning your Mallorca wedding today and discover the beauty of this Mediterranean paradise for yourself.