Congratulations on your decision to celebrate your wedding your way.
We believe you deserve to celebrate your wedding day in a way that is meaningful for you. Planning an elopement or intimate wedding will open doors for you, that you are currently not thinking of. Getting away from the hassle of planning a traditional wedding makes things so much easier. It will give you space to follow your wishes and ideas. Make your day an experience for you and your beloved one rather than dealing with opinions from family and friends about things you don't really want or need for your wedding. Eloping can be exciting and adventurous, but most people just don't know where to start with the planning process - and that's OK!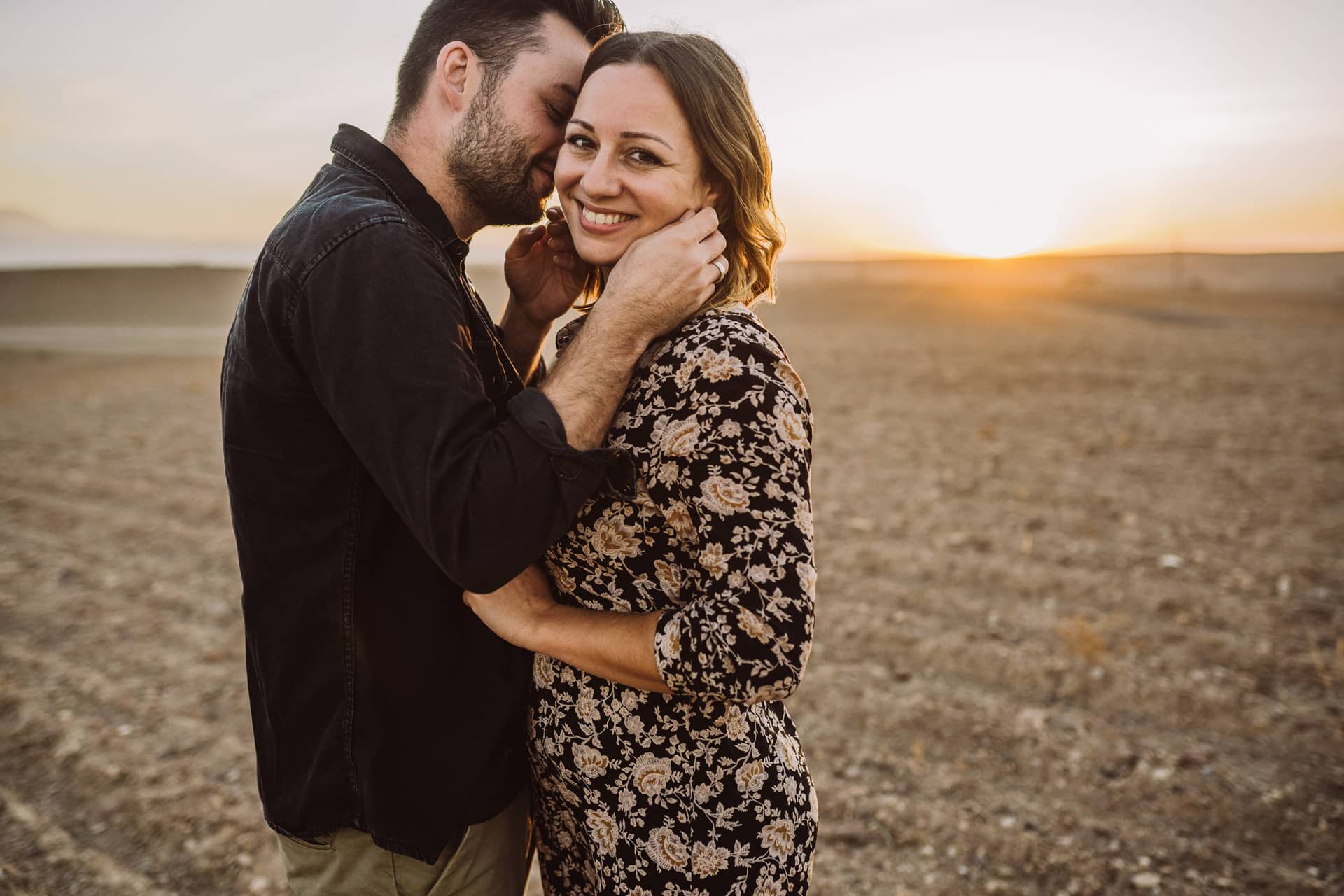 We have planned many weddings over the years,
and we are happy to share the knowledge we have gained from our experience. We put together this essential guide on planning your elopement full of tips and inspiration and included some handy and helpful checklists (who doesn't love them) to guide you through the process. We really hope to help you to avoid the typical wedding planning mistakes and make sure your big day goes smoothly.
Please ask us any questions you have. We are here to help!
Questions to be answered upfront
What is the difference between an intimate wedding and elopement?
How to choose the perfect location?
One of the advantages of eloping is that you are only limited by your dreams. Think of that one place that you both loved to visit or that you always talk about visiting when the time is right. Well, maybe that's the place you want to exchange your vows and start your marriage adventure?
In our personal definition, there is no difference between these two. Both "types" of weddings guarantee that the wedding is actually about you, no matter if you are eloping with just the two of you or surround yourself with your closest families and friends.
How much does an elopement cost?
When do we start planning?
Traditional weddings in Europe with a guest count of 80 persons cost around 25.000 € on average, but deciding on an awesome elopement will cut down your cost drastically. You can expect to reduce it to almost half of that, depending on your plans.
There is no strict time schedule in planning your elopement. The planning process from our couples varies from a few weeks to 2 years. In general, take somewhat between 3-10 months for your planning.
How to integrate family & friends?
What is your idea about your wedding?
Luckily there is no strict limit on how many people can attend an elopement. As long as you make sure to make the day about, you can integrate your closest families and friends. Prepare and teach them, and you guys will have a blast all together.
There are no restrictions or must-do's on your elopement. Deciding to elope gives you the freedom to break out the traditional wedding forms and create a personal experience for you as a couple. You are finally free to say, "We do things differently".
The planning process of your elopement is not necessarily a linear process with clear, consecutive steps – it's more like jumping back and forth and enjoying the process- but if you feel lost, follow this guide.
Dream big and collect ideas
Now it's time to be creative – talk about your dreams. Where do you want to elope, and what time of the year? Make your day an experience about you.
Research possibilities and logistics
Bring your ideas to life and start researching on possibilities, vendors, and logistics. (anyone with experiences on this like us, a wedding planner or travel agency can help you on that)
It's time to decide and book
Narrow down your choices, pick your location and date and start booking your possible venue or AirBnB, flights, and nearby accommodation.
Get everything together and finalize your plans
In this stage, you want to make sure you have all things together, including your personal planning, additional vendors, and activities for you and your beloved ones. Now is also the perfect time to draft a timeline of the day.
Celebrate the wedding of your dreams
Finally, everything is set up, and your wedding day is ready to unfold. You'll wake up this morning with excited butterflies and enjoy how everything runs together.
DREAM BIG AND COLLECT IDEAS
This is the stage where you can be creative, talk about your ideas and plans, and bring your visions to life. What are your thoughts and expectations about your elopement? Do you have a special place that comes to your mind whenever you think about your bae? Maybe that's THE PLACE for you guys to get married? The goal in this step is to sketch out your ideas and form your vision for your day, including a general place and time of the year you would like to elope.
The most important thing to keep in mind while brainstorming is to stay open-minded. Don't eliminate unusual ideas and concepts right from the start because you're afraid to stretch yourself or try out new things.
Here are some tips to get your creativity flowing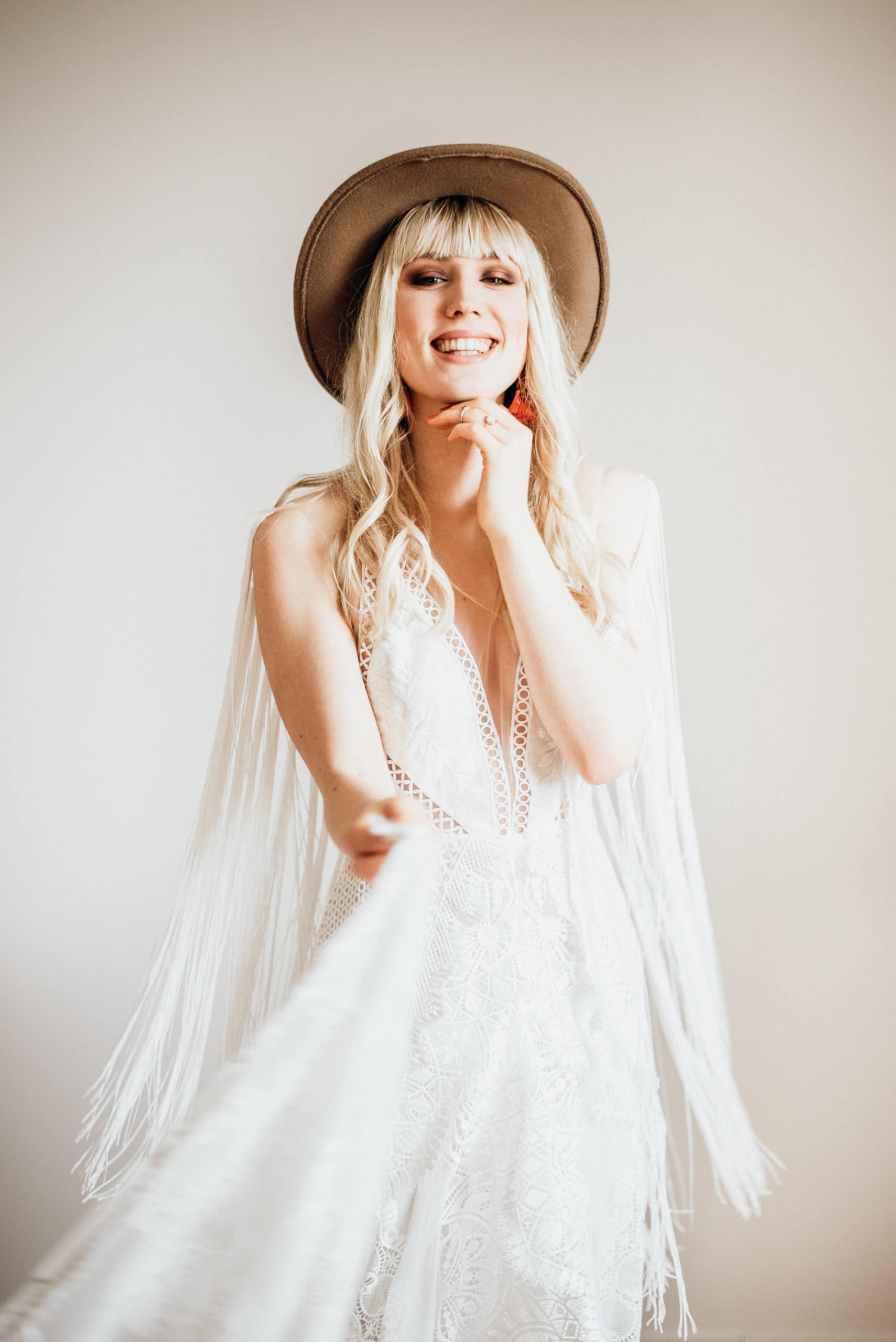 Why not plan a date in your favorite restaurant, enjoy a good dinner, drink some wine, and dream about your perfect elopement day? You can also create a cozy and comfortable situation at home. Grab some nice drinks, good music and spend some quality time together dreaming about your wedding. Who knows what happens after…=P
Be open, be creative, and just let your ideas flow. This is the stage where you can bring up every crazy idea that comes to your mind. Please just think about things you would love to do, not things that are not possible because of whatever. Always keep in mind – there is no box.
Getting some fresh air always really helps with getting into the flow of things. Why not take a long walk to one of your favorite places, talk to each other or listen to some music, breathe the air, disconnect from the planning process, then sit down and see what comes up to you. Usually, things come to us when we give ourselves enough peace and quiet to truly allow them.
Plan an experience and make the day about you
When you are brainstorming about your elopement ask yourself these questions.
What is actually essential for you?
How to choose the perfect location?
What are the things that are really important to you when you think about your wedding? Think about your must-haves.
Where would you like your elopement to be? Somewhere in the Mediterranean, up the mountains, in a forest or in the desert?
What would love to do on your wedding?
What about your ceremony?
It's your day, so you can do everything you want to. Want to go swimming, horse riding, hiking, or biking? Why not? Just do it!
Who is with you? Do you want to include some kind of religious or spiritual tradition? Do you exchange personal vows?
Where do you want to celebrate?
Depending on your guest count, you'll have to think about a place to celebrate and have dinner. There are amazing AirBnB's that allow private events, too.
How does it feel, what is the mood of the day, think about the smells, the emotions, your awe-moments, the goosebumps, and butterflies…
Who is with you? Family and friends?
When to elope? Weather? Season?
Do you want to elope with only the two of you, or do you see your closest families and friends on your side? Who do you want to share that special and intimate moment with?
What time of the year do you plan to elope? Summer or winter, warm or cold? Think about the weather conditions and accessibility of your chosen spot.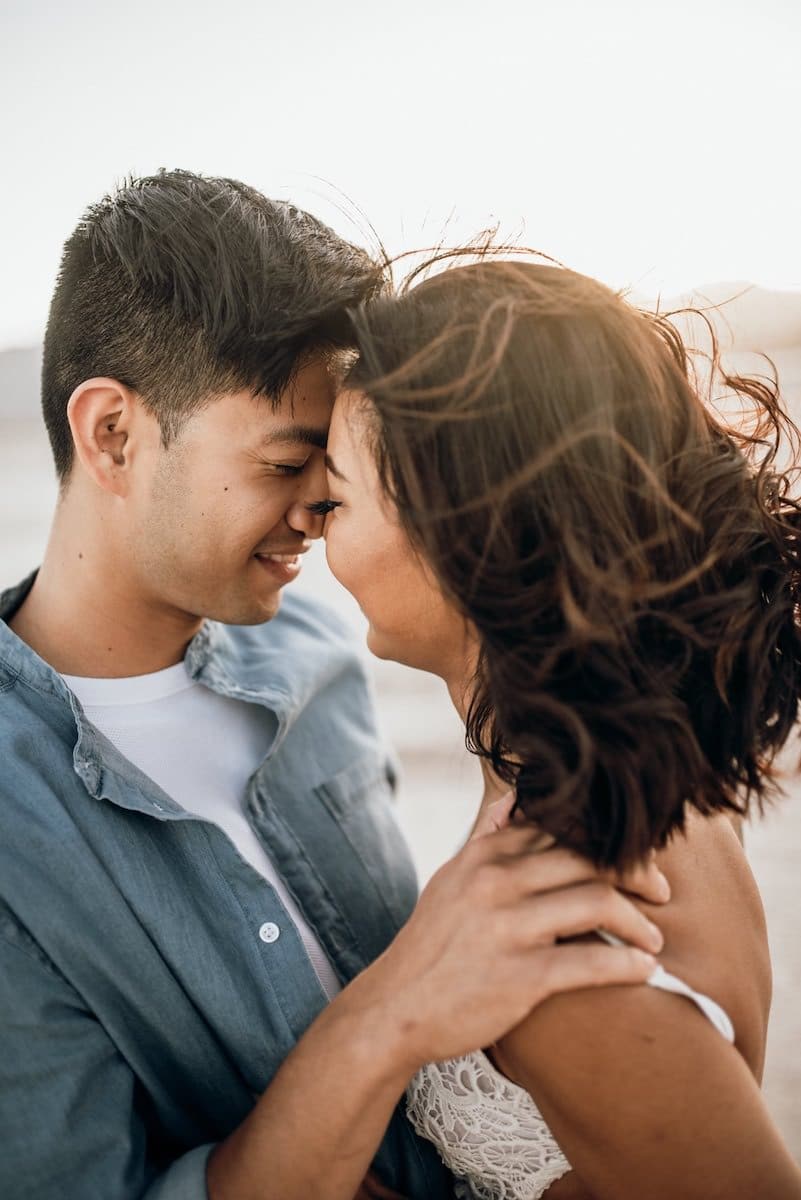 After brainstorming and thinking about your vision in step 1, this is the stage where you put your pieces together and start to fill everything with life. You'll need to dive in, search for the possibilities and logistics of your chosen elopement spot, potential vendors, possible marriage laws, and so on. Make sure to bring you in the mood like in step 1, as this will help you to stay focused and bring up all the good energy that will help you to go through this stage.
Research possibilities and logistics
No worries, if you don't love the whole researching thing. We totally get you.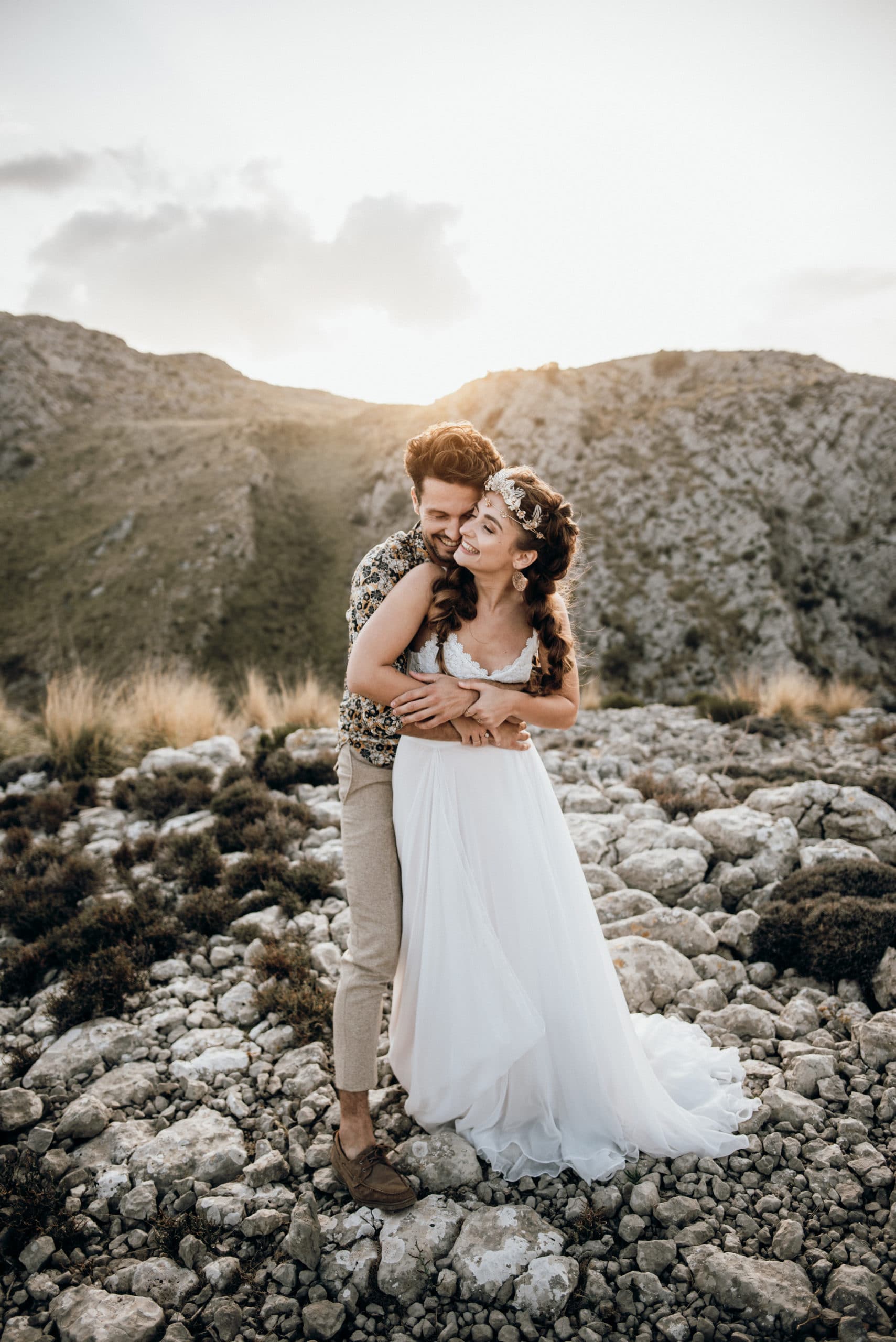 Do as much researching about all the ideas you had in step 1. Find out everything about your chosen location, possible laws and legalities, vendors, season and weather, transportations, accommodations, venues and AirBnB's and so on. Now is the time to see if everything works together or if you have to change some of your ideas because of possible issues. Find out everything you can to be prepared as much as possible.
And by us, we mean the people out of the wedding industry. There will be things you can't find out by yourself. If you find yourself on that point, ask people who actually can help. Reach out to your photographers and if they can't help you, ask a wedding planner or local guide to see if they have the answer. You can also see and ask some of your friends who maybe have traveled to your spot or search in groups on social media. Make sure to ask! That's very important.
Sounds cheeky, we know, but honestly, if you find out that some of your ideas won't work under certain circumstances, don't let yourself be discouraged. Choosing to elope gives you so much freedom and so many options that you'll find your perfect setting.
Things to consider when researching for your elopement.
There are some essential things you should check when researching for your elopement.
Make sure to check these from your list.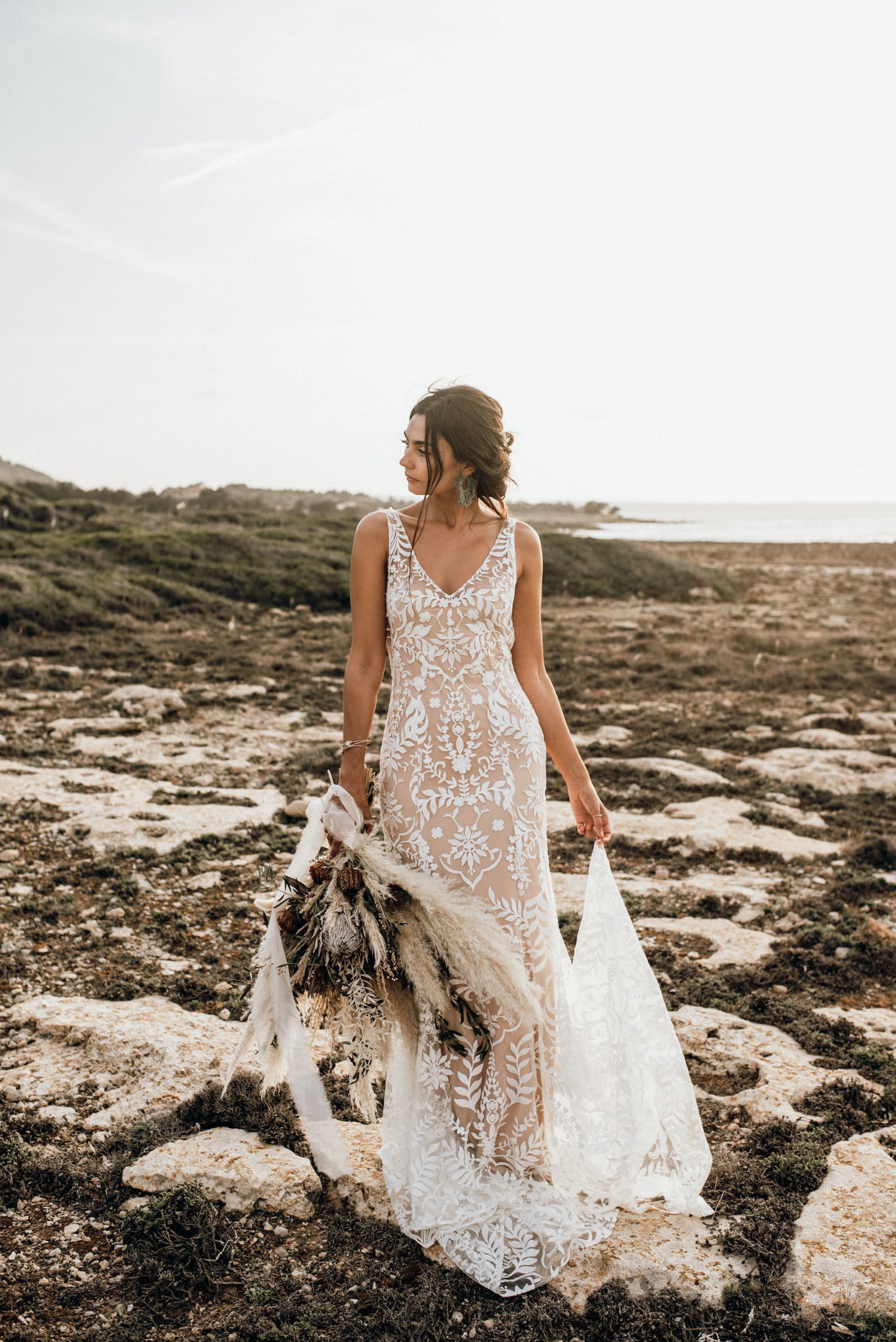 Make sure to check-
Marriage Laws
Literally, every country around the world has different laws for citizens and foreigners who want to get married there. This starts at the times you have to register your wedding, followed by different paperwork and fees until where you are actually allowed to get married legally. It's very important to be sure about your dream destination so you can start researching on this one. You'll also have to find out if you need an officiant and witnesses to be with you to legally get married.
Make sure to check-
Why not AirBnB?
You're looking for something really unique, personal, intimate, and special? Why not book an Airbnb accommodation as your perfect wedding venue? This way, you make sure to have a cozy atmosphere and get exactly what you want. Find out more in the ultimate guide to planning a backyard wedding.
Make sure to check - Weather & Season
During your current planning process, you'll eventually have a time frame set for your elopement. That's great because you now actually know when you'll be at your desired destination. Depending on your plans, you'll want to make sure to check all data on weather conditions. Make sure that your desired time matches your personal expectations on the weather.
Another thing to consider is the general season of that country. Every spot has a high season, and the prices for accommodation are typically pricier and are harder to come by, so it's important to book well in advance. Some spots you consider for your elopement could be a bit more crowded than you may have hoped them to be during your time frame. Make sure to check that too if you want to avoid big crowds and busy locations.
Things to do on your wedding day
What does the rest of your elopement day look like? Your day should be fun and exciting - go swimming, go on a fun road trip, hike, or just chill for the rest of the day.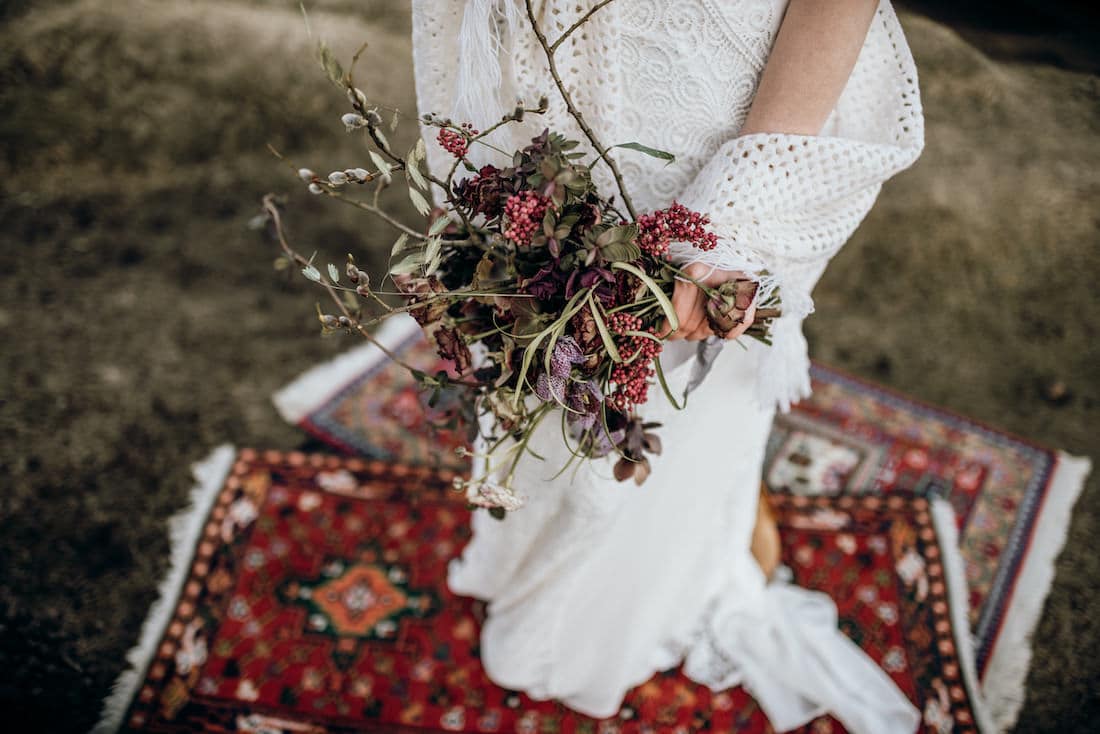 What about additional vendors?
Think of all vendors that you may need on your wedding day. If you feel lost on that one, make sure to hop to the checklist on step 4 to get some inspiration.
How's your planning process going? Did you make it through step 2? We bet you did, and that's amazing.
You are just a few steps away from celebrating a wedding that is actually about you. And we really think that is the best way to celebrate it! If you feel stuck or overwhelmed in this stage, please make sure to ask for help. We love to help couples to bring their ideas to life with our experience as wedding photographers, travel knowledge, location suggestions, and planning tools. We want you to have that once-in-a-lifetime experience and celebrate the wedding of your dreams. It's your day, so we highly encourage you to do it the way you want to.
Now that you got the outline of your elopement, it's finally time to get serious. In this step, you'll start booking the first important cornerstones without finalizing all the details – this comes in the next step 4.
It's time to decide and start booking
Is there a special date you two want to get married on? Make sure to also check if your chosen date works well with your location, possible venue and accommodation, flights, and also guests. In case you want to book a specific vendor like a photographer check their availability too.
Sidenote: Make sure to check the tip we put on the next point regarding your date and location.
Is there a specific spot you would like to get married? Do you have a secret place that you share some beautiful memories with? Why not get married there? Just be sure to see if it is actually possible to have a celebration there and if any requirements need to be considered. Also, check the season, so you have some privacy in case your chosen spot is a more touristy spot. Tip: When selecting your date and location, maybe think about getting married on a weekday. A lot of some favorite places are way less crowded these days.
In case you plan to celebrate with your closest families and friends, make sure to look for a beautiful venue or AirBnB. There are so many secret gems out there, that would perfectly fit your needs. There are three main things we think are most important when it comes to picking a location.
INTIMACY -SMALL AND INTIMATE-
In our opinion, the most crucial criterion is about how intimate a venue is. We value privacy and want you to celebrate your wedding in a private surrounding.
AUTHENTICITY -IT'S ABOUT YOU-
It's all about marrying your favorite human being in a place as incredible as your love. That's so important, and your venue should totally reflect that.
EXPERIENCE -UNIQUE & UNFORGETTABLE-
Couples who consider elopements aren't just looking for a beautiful backdrop. They want to make their wedding a memorable, unique experience.
Book your accommodation + reserve lodging for your guests
Does your venue offer lodging for you and your guests? If yes, that's amazing. Otherwise, make sure to see if there is something quite near to your venue, so your guests don't have to travel too far to celebrate with you. When it comes to paying the lodging for your guest, we usually recommend the following: why not tell your guest to pay for the lodging instead of gifting you something for your wedding. You want them to be there, and that's their biggest gift.
Book your flights and transportation
Once you have booked your venue and accommodation, it's time to book your flights and your transportation. There are countless sites on the web that offer great deals on flights like Swoodoo and Skyscanner. The earlier you book the flights, the better the prices are.
You are almost there! Woohoo! The hardest part is done, and there are just the details now.
After you decided on your date, location, and possible venue, you can make a huge checkmark on these points. These are the crucial parts of the planning process. And you made it!
To finalize your elopement adventure, you just have to get some details ready. Still, to be honest, you will totally rock this.
We feel like you are in the zone, so keep rockin'!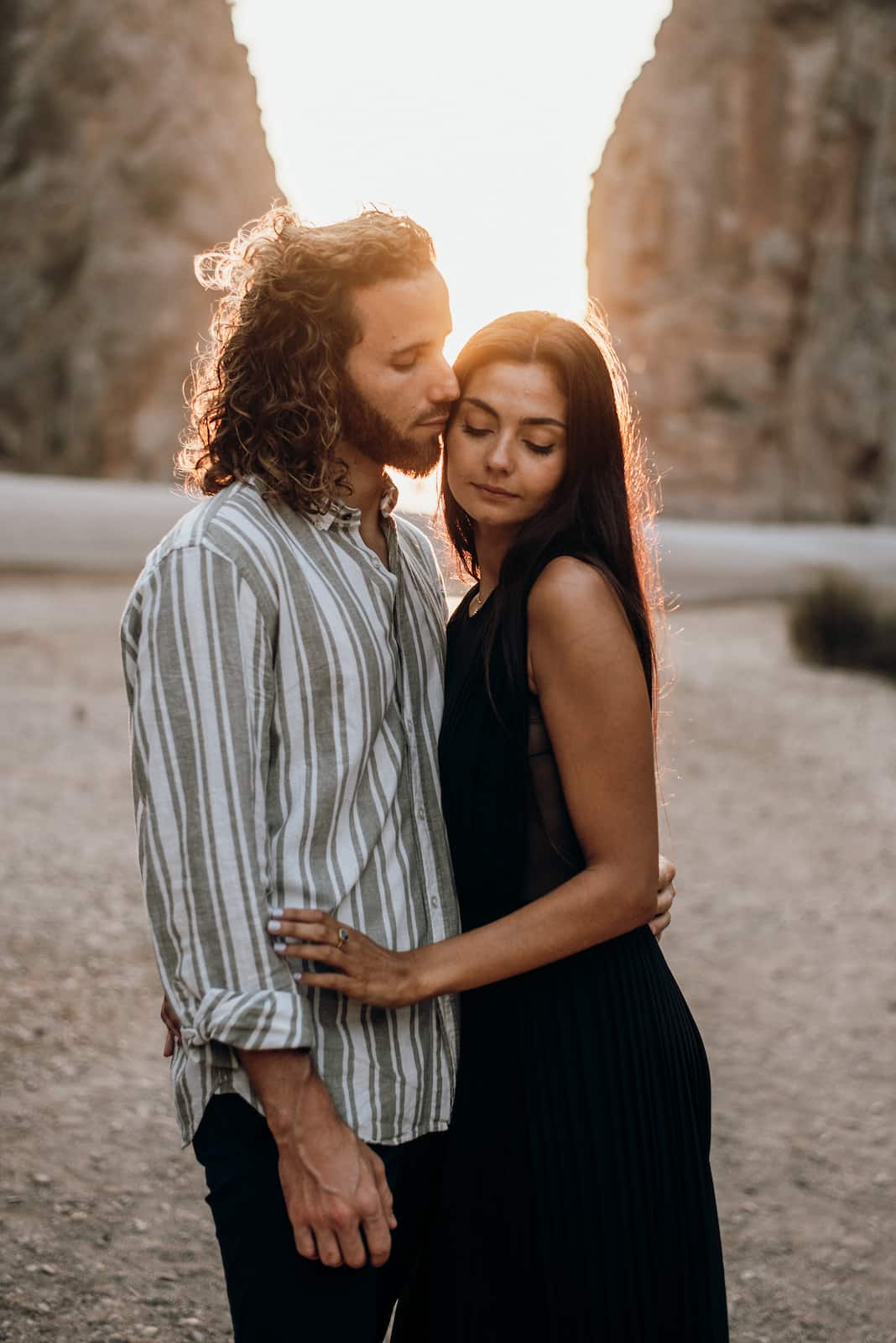 To help you with the details, we created a few checklists which you can use as a guideline during this stage. Because - who doesn't love a good checklist? Make sure to actually check every point of the list because that is the purpose of a checklist, and it feels soooo good.
GET EVERYTHING TOGETHER AND FINALIZE
Scroll down and enjoy the fun
Personal Wedding
Planning Checklist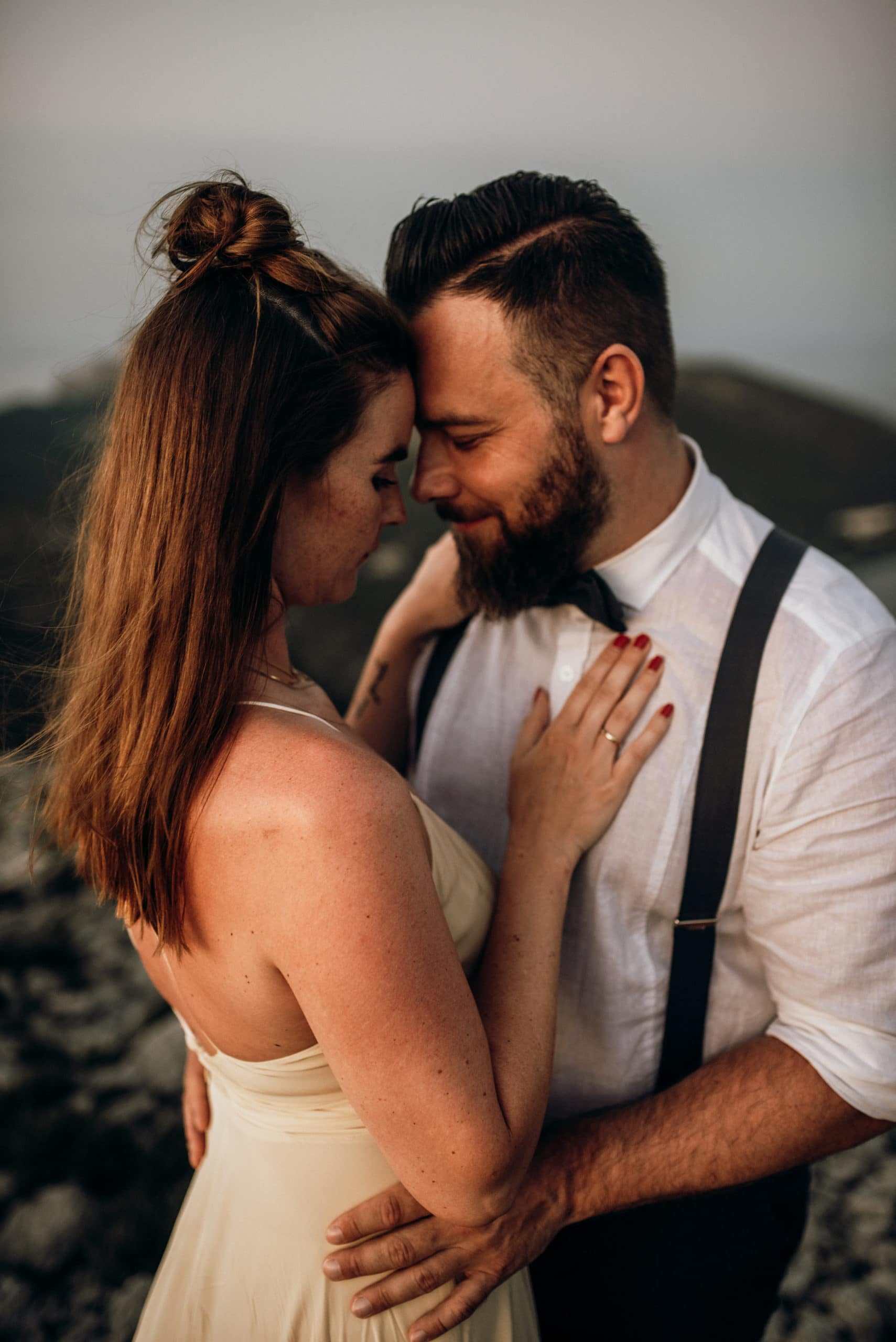 Pick your date & location
Remember to look for marriage laws, in case you want to get legally married in your destination.
Book your possible venue or AirBnB
When choosing make sure to remember the three important points – Intimacy, Authenticity, and Experience
Book your accommodation and reserve lodging for your guests
Does your venue offer lodging for you and your guests? Make sure to reserve something quite near to your venue.
Book flights and transportation
The earlier you book the flights, the better the prices are.
Give all the details to everyone you want to attend your wedding so they can prepare and book their travels, too.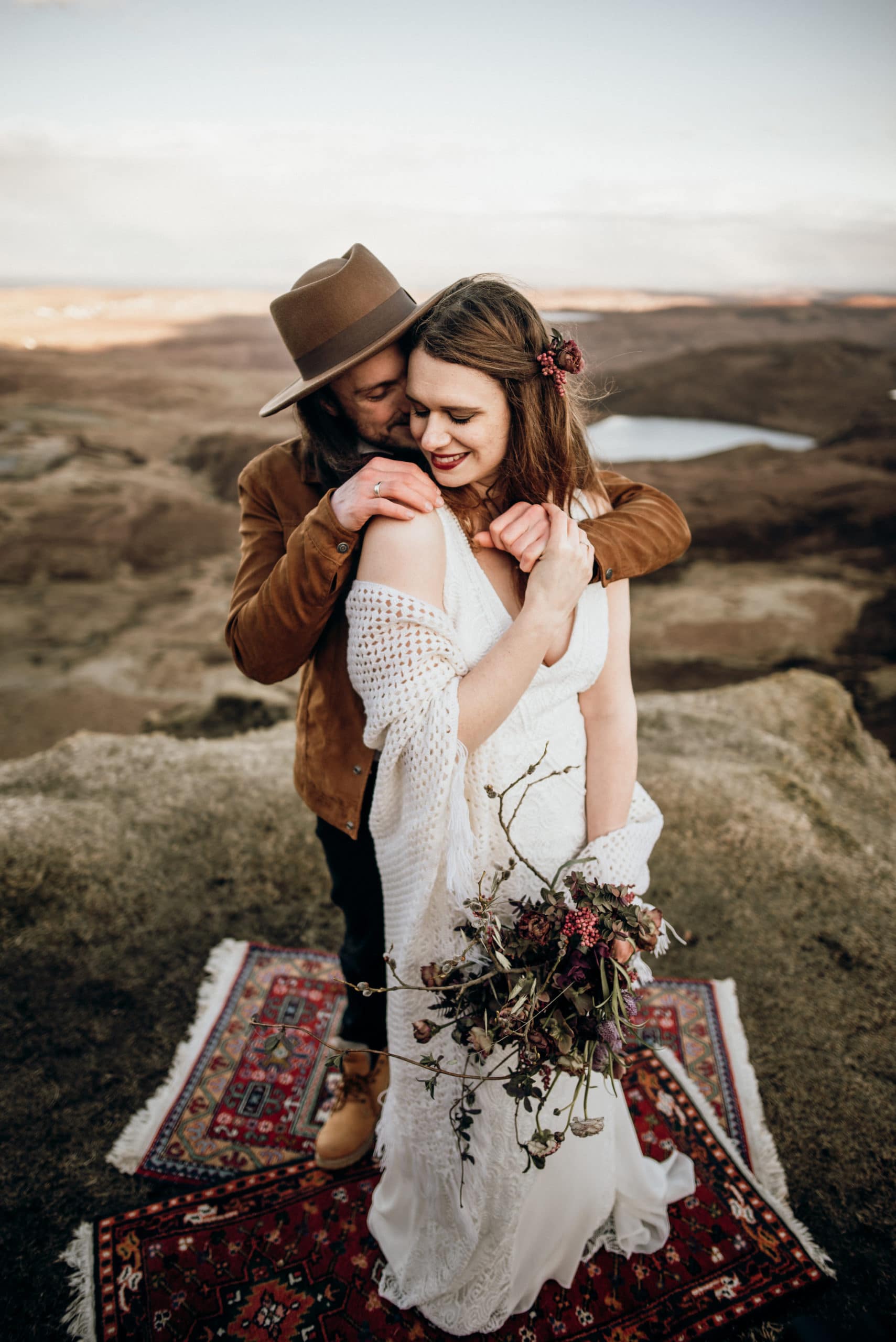 Location scouting in advance
Plan ceremony with an officiant
Create a timeline with photographer
Schedule transportation for the wedding day
Take care of your wedding attire – make sure to wear clothes that match your location, season and weather
Take care on your accessories such as rings and jewelry
Take care of all other details, such as flowers & bouquets, cake, styling
Pick up your marriage license
Finalize the timelines of the day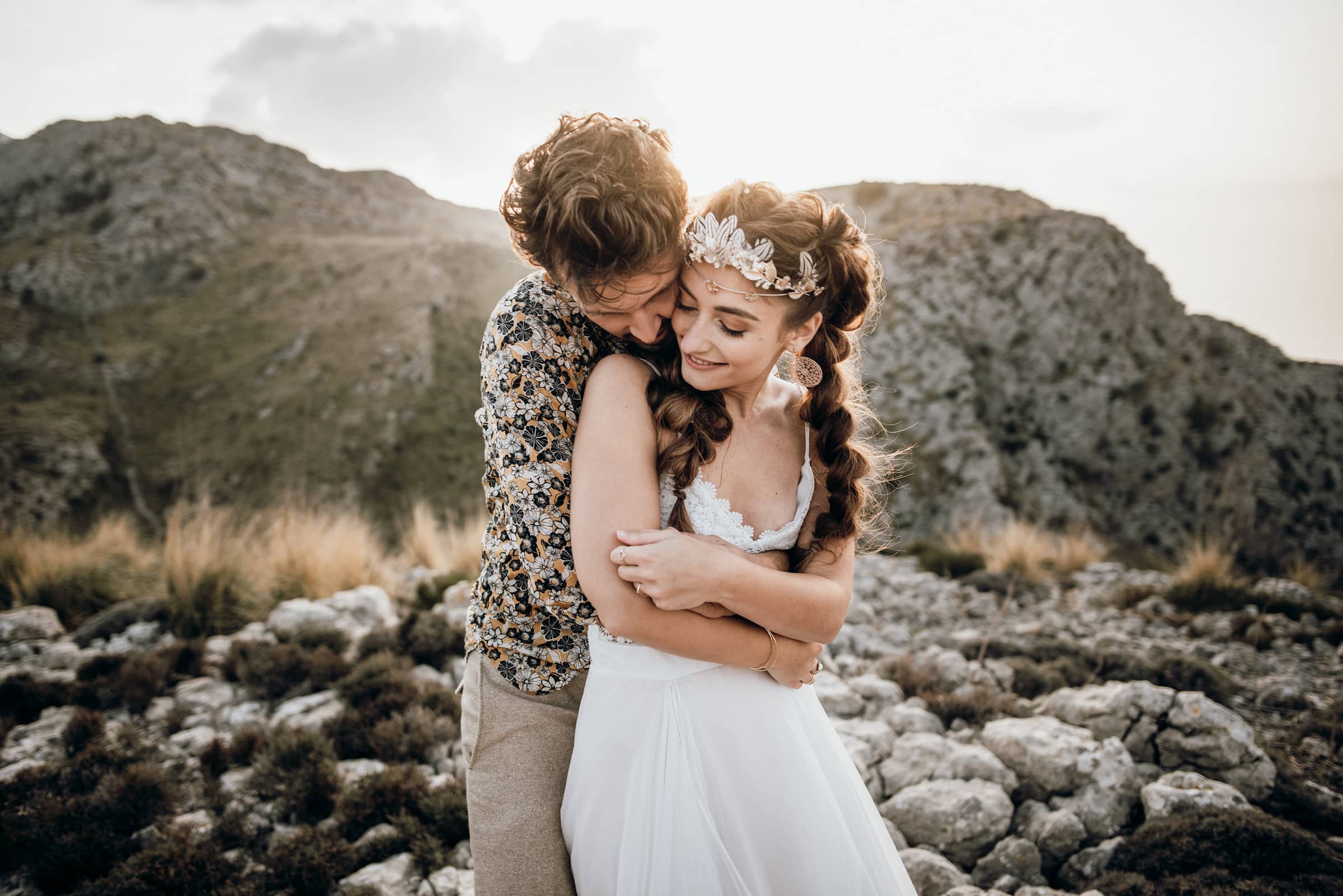 Photographer/ Videographer
Wedding / Elopement Planner
Enjoy your day and try to be in the moment. Soak up every little detail of your day and enjoy every moment to its fullest. This is actually the right time and place to set your emotions free and don't hide anything. Everything is prepared and well organized, so you don't have to stress or think about details. Enjoy the situations, be spontaneous, and have the best wedding experience together.
CELEBRATE THE WEDDING OF YOUR DREAMS