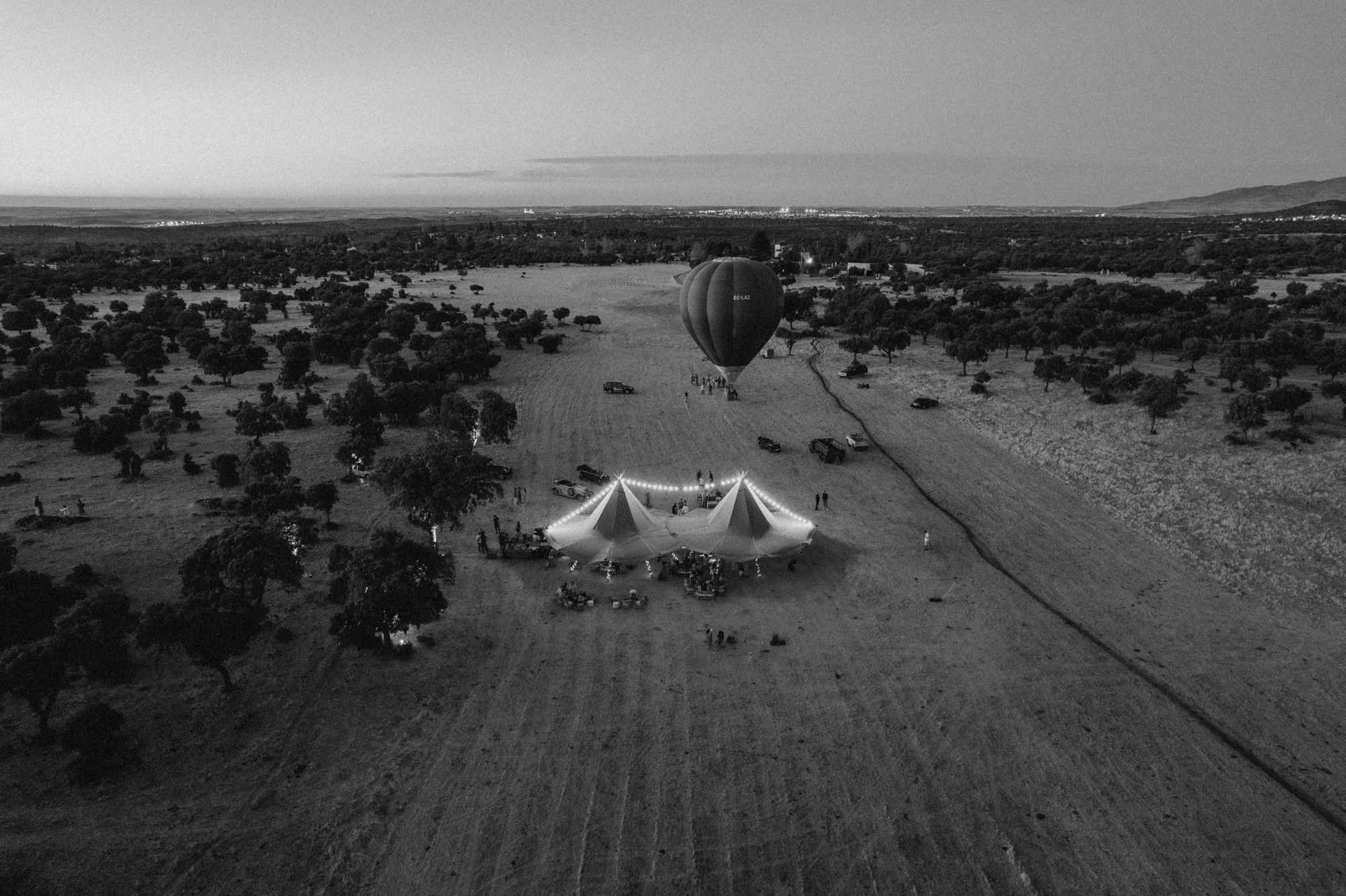 Discover the Most Romantic Places to Elope in Europe:
A Guide for Adventure-Seeking Couples
Eloping has become a popular choice for couples looking to tie the knot without the stress and pressure of a traditional wedding. With its stunning scenery, rich history, and diverse cultures, Europe is the perfect destination for a romantic elopement. In this guide, we'll share some of the best places to elope in Europe, each offering something unique and special for every type of couple.
Why Choose Europe for Your Elopement? Europe is a magical place, full of history, beauty, and adventure. It's the perfect place for a romantic elopement because it has something for everyone. Whether you want to exchange vows in a quaint, historic town or on a mountaintop with breathtaking views, Europe has it all.
Finding the Right Location for Your Elopement
When choosing the right location for your elopement, there are a few things to consider. Think about what you and your partner love to do and what type of environment you're drawn to. Do you love the beach or the mountains? Do you enjoy exploring historic sites or would you rather be surrounded by nature?
The Best Places to Elope in Europe
Paris, France: For the ultimate romantic getaway, consider eloping in the city of love, Paris. With its stunning architecture, quaint sidewalk cafes, and breathtaking views of the Eiffel Tower, Paris is the perfect place for a small, intimate elopement.
Santorini, Greece: If you're looking for a stunning location with breathtaking views, consider eloping in Santorini, Greece. This picturesque island is known for its iconic white-washed buildings, stunning sunsets, and clear blue waters.
Venice, Italy: For a classic, romantic elopement, consider tying the knot in Venice, Italy. With its stunning canals, quaint bridges, and stunning gondolas, Venice is the perfect place for a romantic and intimate elopement.
Edinburgh, Scotland: If you're looking for a historic, yet romantic location, consider eloping in Edinburgh, Scotland. With its stunning architecture, rich history, and beautiful natural surroundings, Edinburgh is a perfect choice for a unique and memorable elopement.
Are you looking for more inspiration on places to elope in Europe?
We've built a list of the best places to elope in Europe to help you find the perfect place to sneak off with the one you love and get married on your own terms. We are huge believers that the place you get married is a big deal. The place where you exchange your vows holds so much significance for your relationship, that's why it's important to think about what makes a good elopement location. Let us help you find YOUR perfect place!
If you are thinking of getting married or eloping in the awe-inspiring country of Iceland, well, you choose one amazing place on earth to say your 'I dos'. Iceland's landscape is incredibly diverse. The island is circumnavigated by the 831-mile ring road, and for most of its length, it passes through cultivated farmland. Put places like Skógafoss, Vik, Jökulsárlón, Stokksnes, Haifoss and the northern lights on your list.
Italy comprises some of the most varied and scenic landscapes on Earth and is often described as a country shaped like a boot. To the north is a mountainous area known as the Alps, that separates Italy from France, Switzerland, Austria, and Slovenia. At the south of Italy is the Po Valley, a fertile farm land and the basin of the Po River, and extending well into the Mediterranean Sea sit Sicily and Sardinia, two of Italy's largest islands. We also created a little guide to give you some more information on places to get married in Italy.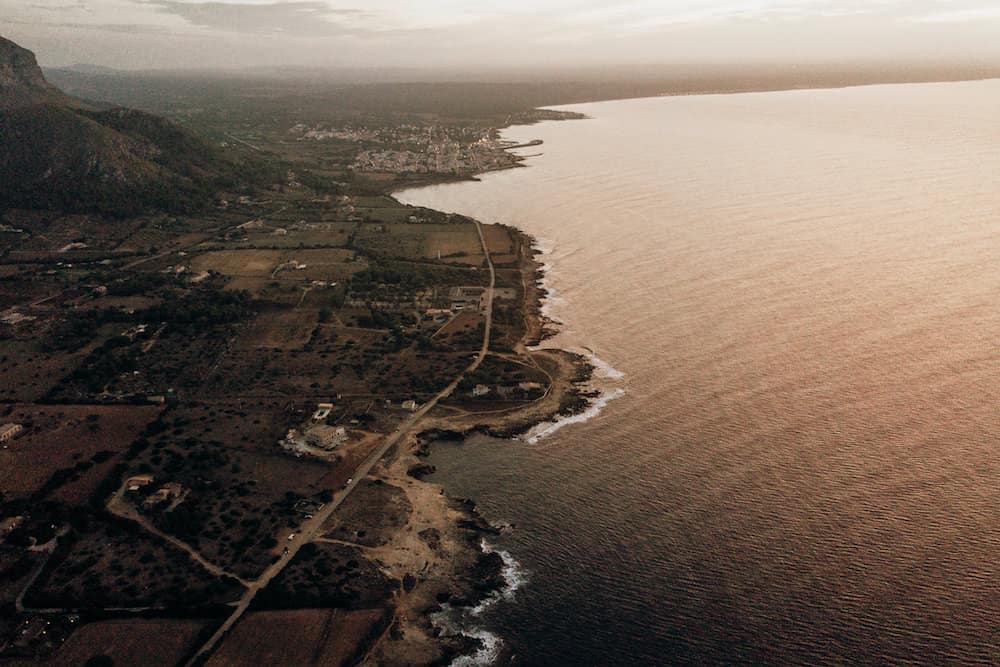 Spain is full of beautiful, unspoilt natural landscapes with many still relatively undiscovered. A country full of natural wonders, stunning geological scenery, lush forests, dry deserts, volcanoes, lakes and impressive mountains. A few examples are Bardenas Reales in Navarra, Sierra de Tramontana on Mallorca, Timanfaya on Lanzarote, Formentera and Gran Canaria. Here you can read more on getting married in Spain.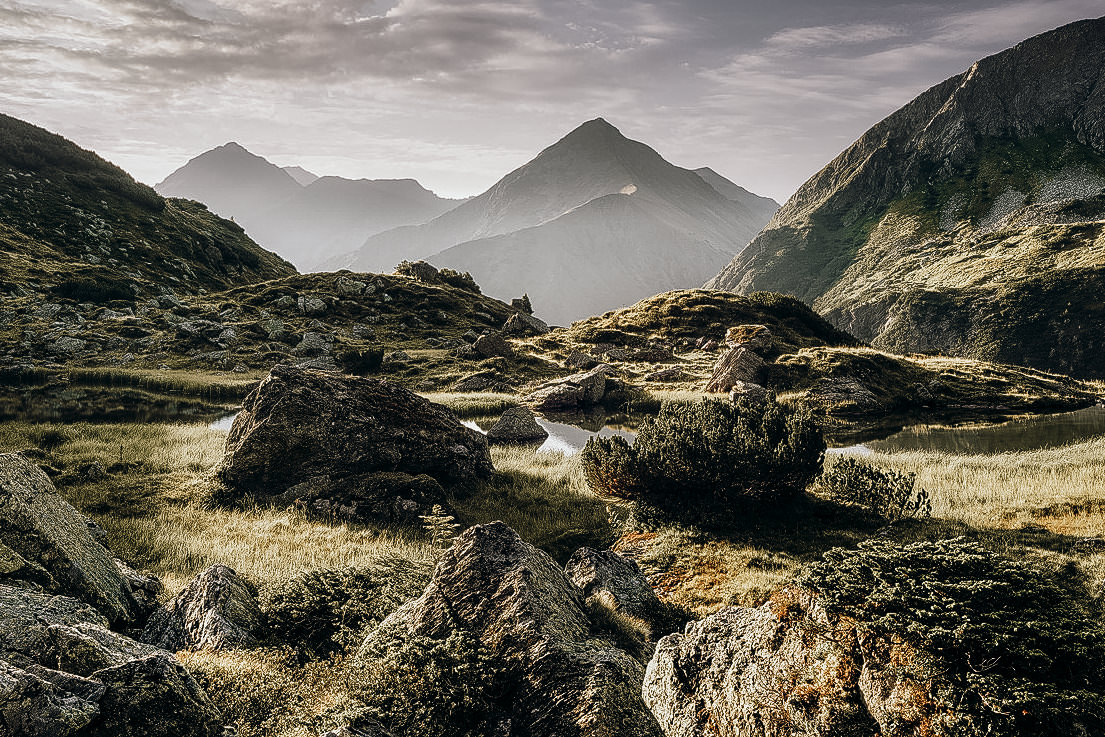 With its epic landscapes and world-class hiking trails, the Austrian Tirol is waiting to be explored. Austria is a gorgeous mix of sweeping vistas and landscapes. The country as a whole is a mecca for travel devotees. Put names like the Grossglockner Alpine Road (the highest surfaced mountain road in Austria), Tyrol and Vorarlberg (the region made up entirely of mountains) on your bucket list.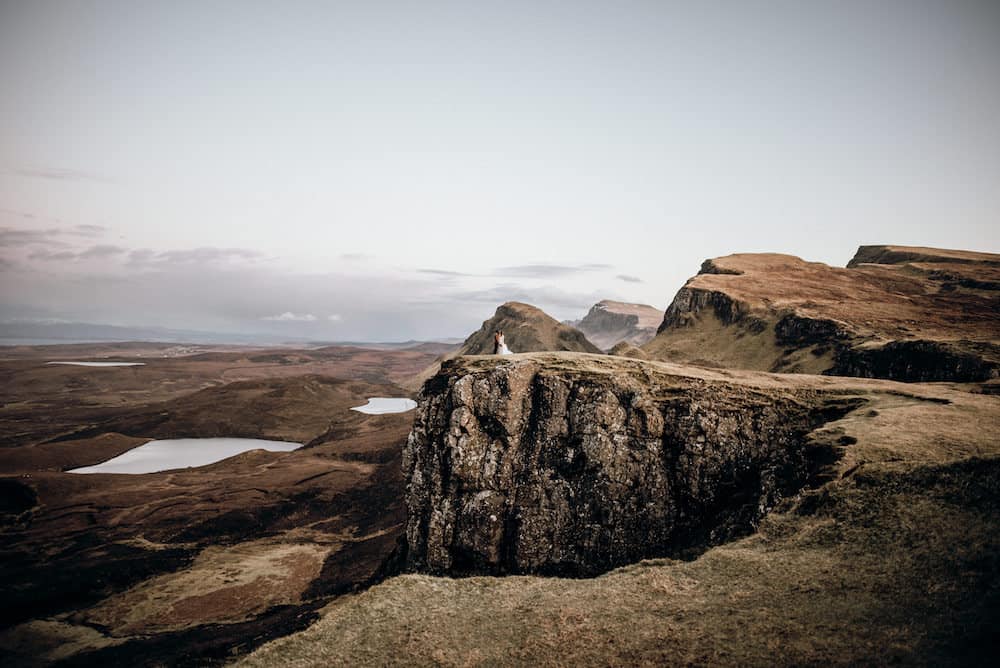 Scotland has a wild emptiness like no other place in the United Kingdom and is one of those countries that truly has it all: nature, history, art, foodie experiences and so much more. Because there is so much to see, it can be a bit daunting to narrow down what exactly tops your Scotland bucket list but to name a few places like Isle of Skye with the Fairy Glen, the Quiraing, Eilean Donan Castle, Loch Lomond and Glencoe.
Norway is famous for its fjords, gouged by retreating ice and a true landscape of the Gods. It is absolutely a magnificent country, providing some beautiful nature! There are so many reasons you should travel to Norway: nature, hospitality, lively cities.. the country has it all! You have to see Sognefjord, the Waterfalls Valley, the North Cape, the Lofoten Islands and so much more.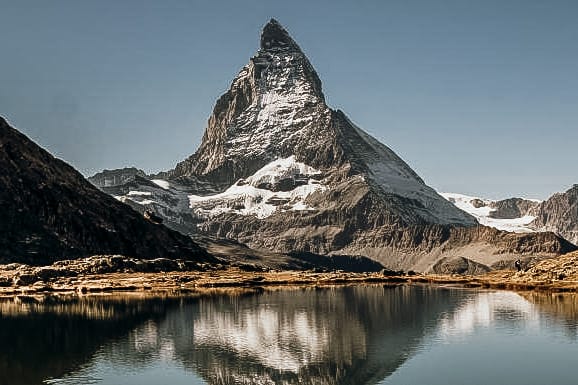 Switzerland is world famous for its amazing landscapes, a land of mountains and is spoiled by its spectacular natural scenery. In almost any part of the country, you'll be treated to view that will take your breath away, and leave a lasting memory. Natural wonders like the Matterhorn near Zermatt, the Aletsch Glacier and the Swiss National Park near Zernez can be found in Switzerland.
There are so many beautiful places in Portugal that make the locals proud and are so worth to visit. This list can only begin to scratch the surface. It's a safe and friendly country full of rich culture, fascinating history, and delicious food, all of which make it a great place to elope with your beloved one. We have to mention the Algarve, where both the south - and west coast are beautiful and adventurous. Oh, and please count the Azores in.
France is synonymous with incredible food and drink, but that doesn't mean it's lacking in incredible landscapes for your Elopement. Here are some places that you simply must see when considering France as place to get married – from northern coastlines to sun-drenched southern pockets: Dune du Pilat, Chamonix-Mont-Blanc, Provence, Paris, Cliffs of Étretat, Mont Saint-Michel, Gorges du Verdon and of course Corsica.
Ireland is one of the most photogenic spots in the world, with its epic coastlines, rugged countryside, hidden spots and quaint villages providing a perfect setting for every couple that gets excited when thinking about eloping on that beautiful island. Some epic spots are the Cliffs of Moher, The Burren, Irelands islands, The Causeway Coast, Donegal, The Mourne Mountains and so on....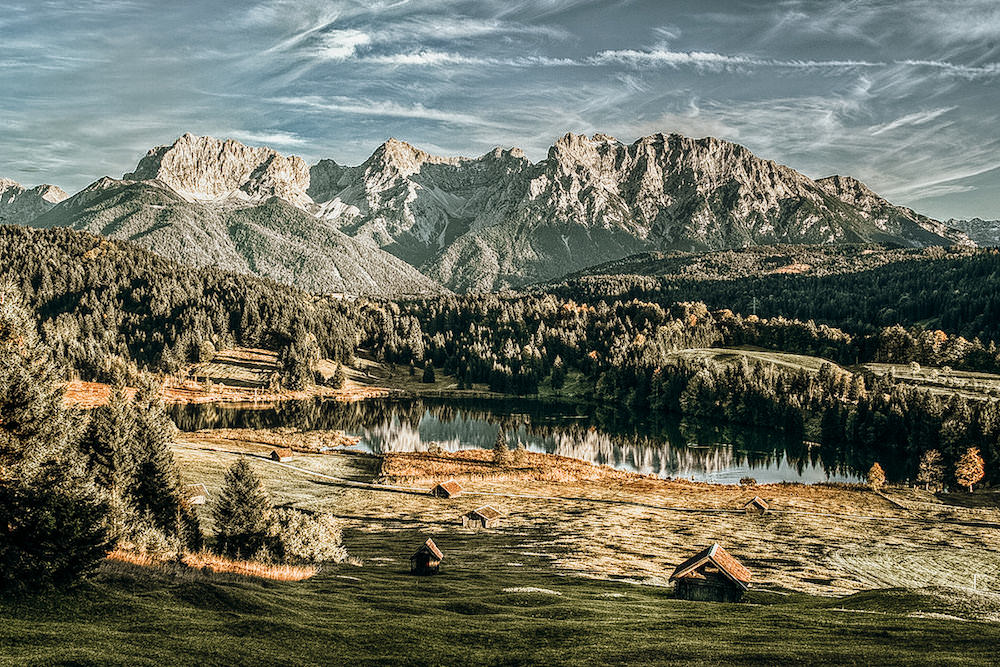 Whether or not most people realize it, Germany is a beautiful country filled with epic scenery and marvelous historical buildings, towns, and villages. While some are rather obvious like the Alps, there are some secret gems here to get discovered by you. Make sure to check Lake Obersee, the Bastion Bridge, the Black Forest, the Zugspitze, Sylt and Rügen Island, Lake Schrecksee and the Partnach Gorge.
Known for its plethora of ancient ruins, whitewashed villages, sunny beaches, tasty cuisine and friendly atmosphere, it is no wonder that Greece ranks among Europe's top Elopement destinations. From Kefalonia and Corfu to the Aegean Sea, Mykonos, Santorini, Kos, and Rhodes to Crete and the capital Athens you have plenty of places to choose from.
There are so many places to elope in Europe
Eloping in Europe is a dream come true for many couples. With its stunning scenery, rich history, and diverse cultures, Europe is the perfect destination for a romantic elopement. We hope this guide has inspired you and given you some ideas for your own elopement in Europe. Whether you choose a quaint town, a stunning beach, or a historic city, you're sure to have an unforgettable experience. And if you need any help with your elopement planning, we're always here to help. Happy eloping!