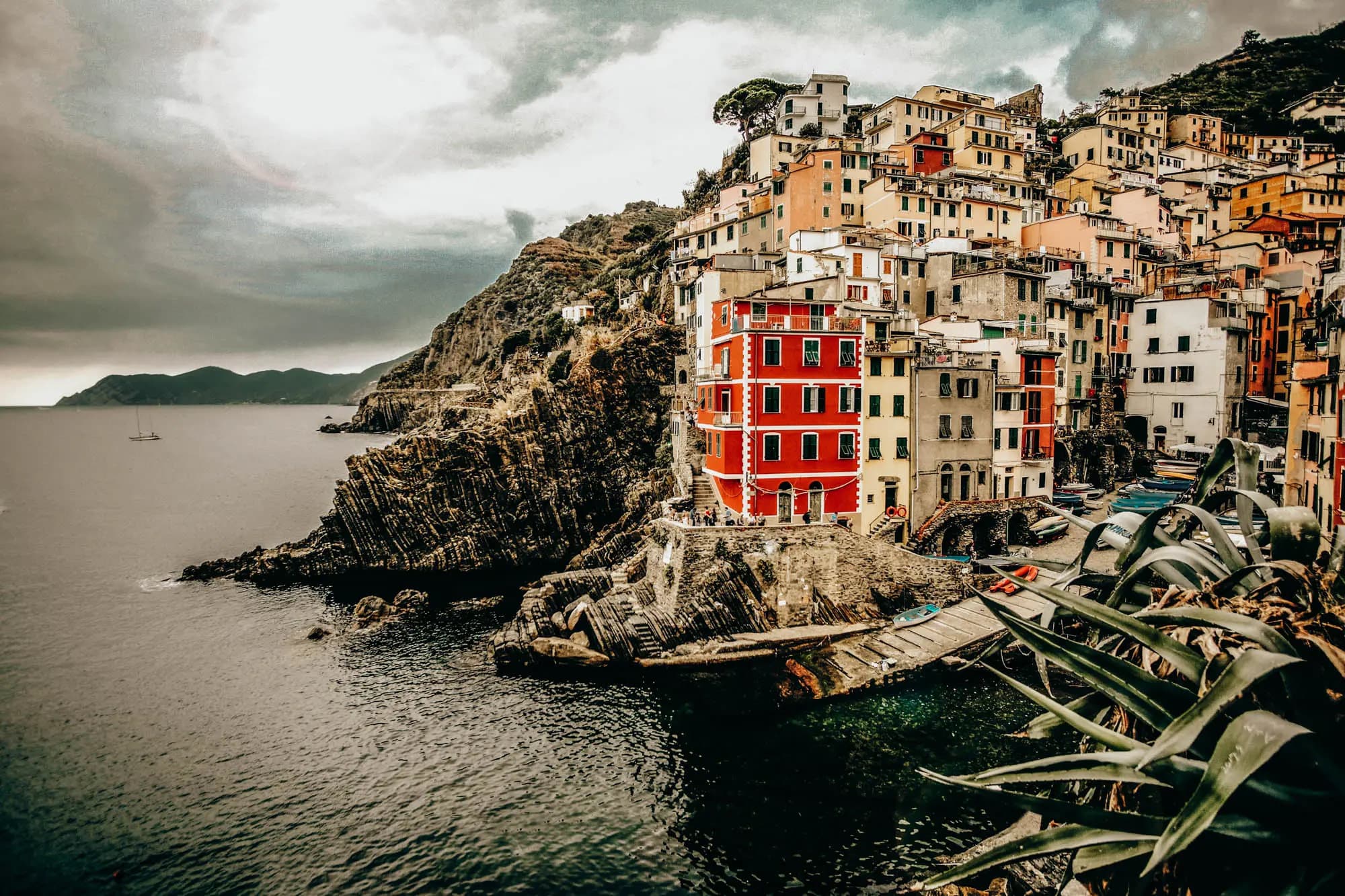 The Amalfi Coast, with its stunning landscapes, captivating culture, and rich history, is a magical destination that is sure to make your wedding day unforgettable. This world-renowned coastline is home to some of Italy's most picturesque towns, pristine beaches, and azure waters, making it an ideal location for a dreamy and romantic wedding.
Whether you're looking for an intimate ceremony or a grand affair, planning your Amalfi Coast wedding requires a lot of thought and attention to detail. From selecting the perfect venue to finding the best vendors, this ultimate guide will provide you with all the information you need to plan the wedding of your dreams.
Why Choose the Amalfi Coast for Your Wedding?
The Beauty of the Amalfi Coast
The Amalfi Coast is one of the most beautiful and romantic destinations in the world. With its dramatic cliffs, crystal-clear waters, and charming towns, this Italian coastline offers a picturesque backdrop for your wedding day.
A Destination for Everyone
Whether you're looking for a beachfront wedding or a mountaintop ceremony, the Amalfi Coast has it all. You can choose from a wide range of venues that cater to different styles and budgets.
A Memorable Experience
A wedding at Amalfi coast promises a memorable experience that you and your guests will cherish for a lifetime. From the enchanting scenery to the delicious cuisine, the Amalfi Coast offers an unforgettable wedding experience.
Top Venues for Your Amalfi Coast Wedding
With its stunning views, lush gardens, and historic architecture, Villa Cimbrone is a perfect venue for a romantic and intimate wedding. This luxurious villa has hosted many celebrities and offers an exclusive and private atmosphere for your special day.
Villa TreVille is the perfect place for anyone looking to experience the ultimate in luxury, exclusivity, and Italian charm. From the moment you arrive, you'll be transported to a world of opulence, where every detail is catered for, and the sights and sounds of the Amalfi Coast are at your fingertips. Don't miss out on the chance to experience this unique and enchanting villa.
This family-run hotel is a perfect blend of luxury and comfort, making it an ideal location for your wedding in Italy. The hotel's private beach, lush gardens, and stunning sea views provide a perfect backdrop for a romantic and unforgettable wedding.
Wedding Planning Tips for Your Destination Wedding on the Amalfi Coast
Plan in Advance
When it comes to planning your dream wedding on the stunning Amalfi Coast, there's no doubt that it requires a great deal of preparation and meticulous attention to detail. This isn't something that can be left to chance or done at the last minute. Instead, it's vital to start planning as early as possible to ensure that everything runs smoothly and you can enjoy your special day without any unnecessary stress.
Your wedding day is one of the most important days of your life, and planning a wedding on the Amalfi Coast can be overwhelming. But don't worry, a wedding planner can help make your dream wedding a reality. With their expertise, they can take care of the details and ensure everything runs smoothly. From finding the perfect venue and vendors to managing the day-of logistics, a wedding planner can provide valuable support every step of the way. So, if you're planning a wedding on the Amalfi Coast, consider hiring a wedding planner to help make your special day stress-free and unforgettable.
Weather Considerations
The Amalfi Coast is known for its mild and sunny weather, but it's still important to keep an eye on the forecast. Consider scheduling your wedding during the shoulder season (May-June or September-October) when the weather is milder, and the crowds are thinner.
Legal Requirements
If you're planning a legal wedding in Italy, there are several requirements you'll need to fulfill. This includes obtaining a Nulla Osta, a certificate of no impediment, and getting your documents translated and authenticated.
Vendors to Consider for Your Wedding on the Amalfi Coast
Wedding Planner
Planning a destination wedding can be overwhelming, but a professional wedding planner can help alleviate stress and ensure everything runs smoothly. They can assist with every aspect of your wedding, from selecting vendors to coordinating logistics and managing the timeline.
Photographers
A skilled photographer will capture every detail and moment of your wedding, creating memories to cherish for a lifetime. Look for someone with experience shooting exclusive weddings and whose style resonates with you and your partner.
Videographer
In addition to a photographer, consider hiring a videographer to capture the emotion and movement of your special day. A skilled videographer can create a cinematic memory that brings your wedding to life for years to come.
Florists
A talented florist can create breathtaking floral arrangements that enhance the natural beauty of the Amalfi Coast. Seek out someone who knows the local flora and can design unique arrangements that reflect your style and vision.
Caterers
Italian cuisine is renowned for its fresh ingredients and delicious flavors. Consider hiring a caterer who specializes in local cuisine and can create a menu that highlights the unique tastes of the region.
Unique Ideas for Your Amalfi Coast Wedding
Incorporate Local Traditions
The Amalfi Coast has a rich culture and history that you can incorporate into your wedding day. From traditional Neapolitan music to the famous limoncello, there are plenty of ways to add a touch of local flavor to your wedding celebration.
Unique Photo Opportunities
The Amalfi Coast is full of incredible photo opportunities. Consider taking photos on a boat, on the cliffs overlooking the sea, or in one of the charming towns along the coast.
Boat Tours and Excursions
Make the most of your Amalfi Coast wedding by exploring the coastline and its many hidden gems. Consider taking your guests on a boat tour or excursion to discover the beauty of the region.
Frequently Asked Questions About getting married at Amalfi Coast
What is the Best Time of Year for a Wedding at Amalfi Coast?
The best time of year to get married on the Amalfi Coast is during the shoulder season, which falls in May-June or September-October. During this time, the weather is milder, and the crowds are thinner.
How Much Does a Wedding on the Amalfi Coast Wedding Cost?
The cost of a wedding can vary depending on several factors, including the venue, number of guests, and vendors. On average, couples can expect to spend around $40,000 to $60,000 for a wedding on the Amalfi Coast. Of course, the price tag can vary based on factors such as the size of the guest list, the venue, the type of cuisine, and other customized options. You may choose to go for a more intimate affair or go all out with an extravagant celebration. The choice is yours.
Is it Easy to Get to the Amalfi Coast?
The Amalfi Coast is easily accessible by car, train, or plane. The closest airports are Naples International Airport and Salerno Costa d'Amalfi Airport.
Conclusion: A Dream Come True
A wedding on the Amalfi Coast is a dream come true for many couples. With its stunning scenery, rich culture, and delicious cuisine, this magical destination offers the perfect backdrop for an unforgettable wedding. From the quaint villages to the breathtaking cliffs and crystal-clear waters, the Amalfi Coast has something to offer for every couple.
As you plan your Amalfi Coast wedding, it's important to take the time to research and plan carefully. From choosing the perfect venue to selecting the right vendors and incorporating local traditions, there are many elements to consider. With the right planning and preparation, you can create a wedding that reflects your unique style and vision while capturing the beauty and magic of this stunning destination.
At the end of the day, your wedding is a celebration of your love and commitment to one another. Whether you choose to exchange vows in a historic church or on a scenic cliff overlooking the sea, the memories of your wedding day will last a lifetime.
So, take the time to plan, enjoy the journey, and embrace the beauty of this magical destination. Your wedding on the Amalfi Coast is sure to be a dream come true, and a memory that you and your guests will cherish for years to come.