Introduction
The world is full of beautiful places where one can tie the knot, but there's something truly magical about a Croatia Wedding. Croatia, a dreamlike country nestled in the heart of Europe, possesses an enchanting allure that captures the hearts of couples worldwide. Its vibrant culture, rich history, and breathtaking landscapes make it a place of unforgettable romance and celebration.
Choosing to embark on a Destination Wedding Croatia signifies much more than just saying 'I do' at a stunning locale. It's about beginning the most beautiful journey of your life in a place that embodies the fusion of the old with the new, nature with architecture, and tranquility with festivity.
Whether you're exchanging vows under the watchful gaze of ancient city walls, on a sun-kissed beach with the crystal-clear Adriatic Sea as your backdrop, or in a lavishly restored villa that exudes elegance and grandeur, a wedding in Croatia is not merely a ceremony. It's an immersive experience, a heartfelt story that you and your loved ones will recount for years to come. And this is only the beginning of what a "Croatia Wedding" offers.
From the serene coastal towns to the charming countryside, Croatia is a canvas that allows you to paint your love story in the most vibrant hues. Stay with us as we delve deeper into what makes Croatia the perfect stage for the beginning of your forever.
The Cost of a Wedding in Croatia
One of the foremost questions that international couples often ask is, "Is it expensive to get married in Croatia?" The answer, as is often the case with weddings, depends largely on your specific desires, the scale of the wedding, and the venue you select.
To provide a clearer picture, let's delve into the typical Croatia Wedding Cost. A wedding in Croatia can cater to various budgets, whether you're planning a lavish extravaganza or an intimate gathering. It's important to note that, much like any other destination wedding, costs can vary significantly based on several factors.
High-end venues such as luxury villas, grand estates, or prominent hotels in well-known cities like Dubrovnik or Hvar tend to command a higher price tag. Likewise, the cost will naturally rise if you're envisioning an elaborate celebration with gourmet catering, live entertainment, and extensive floral decorations.
However, Croatia also offers a plethora of options for those with a moderate budget. From quaint, rustic farmhouses in the countryside to charming beachside venues, there are many places where you can create unforgettable memories without breaking the bank.
Remember, a great part of the charm of a Croatia Wedding lies in the country's natural beauty and enchanting culture, which come at no extra cost. Whether you choose a magnificent castle or a quiet beach as your venue, the allure of Croatia as a wedding destination remains unaltered.
In essence, the cost of getting married in Croatia can range from affordable to luxurious, making it a suitable choice for a variety of budget plans. It is always advisable to work with a local wedding planner or a professional who understands the landscape to get the best value for your money. This way, regardless of your budget, you can ensure your Croatian wedding is a splendid, unforgettable event.
Foreigners Getting Married in Croatia
One common concern among international couples is, "Can foreigners marry in Croatia?" and "Is it easy to get married in Croatia?" The simple answer to both questions is yes.
Croatia welcomes foreigners with open arms and is more than willing to play host to your most special day. The country's legal system recognizes marriages of foreign nationals. This means you, as a foreign couple, can indeed get legally married in Croatia, allowing you to celebrate your love in this scenic paradise.
Addressing the ease of getting married in Croatia, it's worth noting that, as with any location, there are certain legalities and procedures to follow. While the paperwork might feel daunting at first glance, the process is fairly straightforward.
The key documents needed include valid passports, birth certificates, and proof of marital status. After obtaining these, the next step involves submitting a request to marry at the local registrar's office where your wedding will take place. Remember that documents may need to be translated into Croatian and authenticated.
However, don't let the thought of navigating these logistics deter you. This is where a Wedding Planner Croatia can step in, handling all the paperwork, formalities, and local arrangements to make the process seamless and hassle-free. With their local knowledge and expertise, they can guide you through every step of the process.
So, while the process involves certain formalities, the overall experience of getting married in Croatia for foreigners is relatively easy and straightforward, especially with the right support and guidance. Thus, Croatia stands as a captivating venue that's not just beautiful, but also welcoming and accessible to foreign couples wishing to start their married life here.
Best Wedding Venues in Croatia
When it comes to choosing the best place to get married in Croatia, the options are as diverse and beautiful as the country itself. Each Croatia Wedding Venue has its unique charm, adding an individual touch to your nuptial celebration. Let's take a look at some of the most picturesque locations, including Dubrovnik Wedding Venues and Hvar Wedding Venues.
Dubrovnik, often referred to as the 'Pearl of the Adriatic,' offers some truly stunning venues for your wedding. A "Dubrovnik Wedding" can take place in a range of breathtaking locales, from historic fortresses overlooking the sea to luxurious villas nestled in vibrant gardens. The city's Old Town, a UNESCO World Heritage site, serves as an unforgettable backdrop with its ancient walls and narrow cobblestone streets.
Fort Lovrijenac, known as 'Dubrovnik's Gibraltar,' is a popular venue for its panoramic views of the city and the sea. Similarly, the Sponza Palace, with its elegant atrium and rich history, provides a truly regal setting for your vows.
Moving on to Hvar, this enchanting island is often hailed as one of the sunniest and greenest in Europe. Hvar Wedding Venues include luxurious beachside resorts, historic squares surrounded by Venetian architecture, and exquisite wineries amidst sprawling vineyards. A "Hvar Wedding" guarantees not just stunning photos but also a vibrant, festive atmosphere imbued with the island's unique charm.
A Croatia Beach Wedding is another option that offers the magical experience of exchanging vows with the calming sounds of waves and a soft sea breeze. Beaches along the Istria and Dalmatian coast, such as Zlatni Rat on Brac Island or Banje Beach in Dubrovnik, offer the perfect mix of natural beauty and top-tier facilities.
Ultimately, the best place to get married in Croatia depends on your personal preferences and vision for your big day. Whether it's a grand celebration in a historical fortress or an intimate beach ceremony with the sunset as your backdrop, Croatia's varied venues ensure every wedding is as unique and memorable as the couple themselves.
Making the Most of Your Croatia Wedding
To ensure that your special day runs smoothly and is as enjoyable as possible, it's worth considering some of the resources that can enhance your Croatia Wedding experience. These include opting for a Croatia Wedding Villa, hiring a Wedding Planner Croatia, and exploring various Croatia Wedding Packages.
A Croatia Wedding Villa offers a multitude of advantages, providing a stunning backdrop for both your ceremony and reception. These villas combine luxury and privacy with the charm of Croatian architecture and the beauty of the country's diverse landscapes. They often come with lush gardens, private beaches, or pools, and offer spectacular views, whether of the Adriatic Sea, a historic city, or the tranquil countryside. A villa can serve as a central location for all wedding-related activities, offering a comfortable stay for the couple and their guests and making logistics significantly more straightforward.
Next, let's talk about the benefits of a Wedding Planner Croatia. A wedding is a joyous occasion but also involves considerable planning and organization. Navigating these tasks in a foreign country can be even more challenging. This is where a local wedding planner becomes invaluable. They have a deep understanding of the local customs, venues, suppliers, and legal requirements. Their expertise and connections can help bring your vision to life while ensuring a stress-free planning process and smooth execution on the day itself.
Lastly, many couples consider opting for a Croatia Wedding Package. These packages often include services like venue booking, catering, décor, photography, transportation, and sometimes even accommodation. A package can simplify the planning process and provide cost-effective solutions, as it bundles various services. The specifics of what's included can usually be tailored to your needs and preferences.
Whether you choose to embrace all or just some of these resources, they can each contribute to making your Croatia Wedding a dream come true. By blending convenience and quality, they allow you to focus on what truly matters—celebrating your love in one of the world's most beautiful wedding destinations.
Croatian Hospitality
An essential part of the wedding experience anywhere is the level of comfort and welcome you feel in your chosen destination. Many foreigners wonder, "Is Croatia friendly to foreigners?" and "Do they speak English in Croatia?" Fortunately, the answer to both these questions is a resounding yes.
Croatia is renowned for its warm hospitality and the friendly nature of its residents. Croatians are generally open-minded, welcoming, and eager to share the treasures of their homeland with foreigners. They appreciate the diversity and richness that international visitors bring, and this is reflected in their attitude toward guests. Whether you're exploring the cobblestone streets of a historic town, dining in a local restaurant, or shopping in a bustling market, you can expect to be greeted with smiles and a helpful attitude.
As for the language barrier, you'll be glad to know that English is widely spoken in Croatia, especially among the younger population and in areas popular with tourists. This includes hotels, restaurants, and of course, wedding service providers. While not everyone might speak perfect English, in most cases, you should have no trouble communicating your needs and understanding the responses.
Moreover, many Croatian wedding professionals, including planners and venue managers, are accustomed to working with international clients and are comfortable communicating in English. This means that from the initial planning stages to the final farewells, you can expect to navigate your Croatian wedding experience with ease.
So, rest assured that in Croatia, you and your guests will not only be enchanted by the beautiful surroundings but also feel warmly welcomed. The country's hospitable culture and language accessibility make it a truly friendly destination for your unforgettable wedding celebration.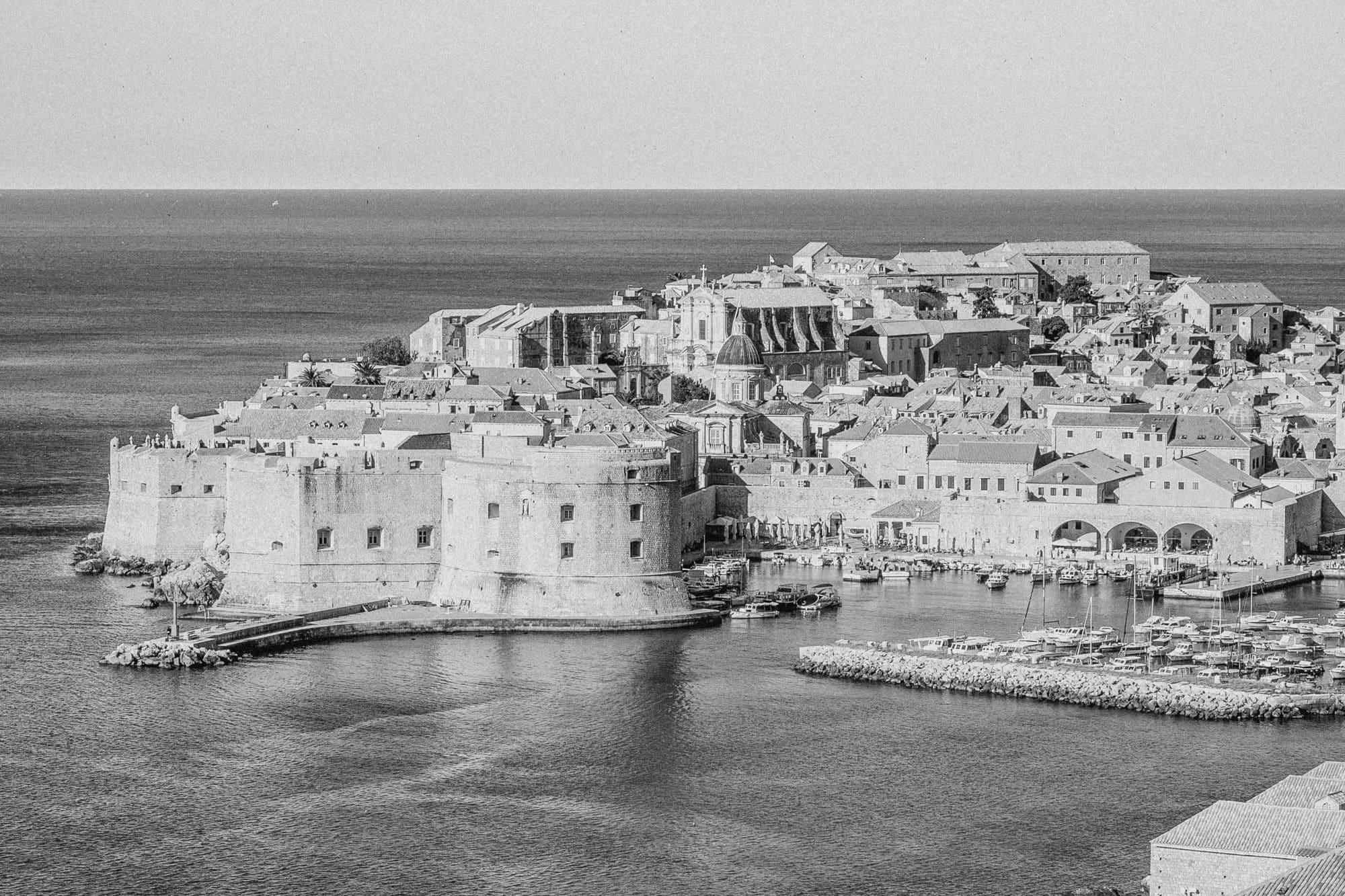 Conclusion
In conclusion, Croatia emerges as an outstanding choice for couples seeking to celebrate their love in a unique, luxurious, and unforgettable way. From breathtaking Croatia Wedding Venues to the enchanting local culture and hospitality, every element contributes to creating a wedding experience that's nothing short of magical.
The country's versatility is one of its major draws. Whether you're planning a grand celebration with hundreds of guests or envisioning Small Weddings in Croatia, this captivating country caters to every scale and style of celebration. Grand villas, historic palaces, rustic farmhouses, and idyllic beaches offer a broad range of settings that can be tailored to your unique vision of your special day.
Croatia offers a perfect blend of affordability and luxury. From budget-friendly options that do not compromise on beauty and charm to lavish celebrations in some of the country's most prestigious locations, couples can find an option that suits their budget.
The process of planning a wedding in a foreign land might seem daunting, but Croatia's hospitality industry is well-prepared to welcome international couples. With English widely spoken and local industry of wedding planners and service providers experienced in catering to foreign clients, planning and executing your wedding in Croatia can be a stress-free and enjoyable journey.
In essence, a Croatia Wedding offers the opportunity to create a celebration that's as unique and special as your love story. With its blend of natural beauty, historical charm, welcoming culture, and versatile wedding industry, Croatia is more than just a wedding destination. It's a place where unforgettable memories are made and love stories are etched in the sands of its beautiful beaches, the stones of its ancient buildings, and the hearts of the couples who choose to say 'I do' under its azure skies.