Nestled in the heart of Europe, the South of France has long been synonymous with glamour, beauty, and timeless elegance. Its breathtaking landscapes, charming medieval towns, azure coastlines, and a climate that promises sunny days are not only captivating but also create a picture-perfect setting for romance. This is why South France has emerged as one of the most sought-after high-end wedding destinations.
Here, couples can celebrate their love amidst the picturesque vineyards of Provence, on the sandy beaches of the French Riviera, or in the regal ambiance of a historical château. Each venue offers a unique charm, reflecting the diverse, rich cultural tapestry of the region.
As you plan your wedding, consider South France not just as a location, but as the backdrop to your love story. An unforgettable place where you exchange vows with your loved one, where every photograph captures a stunning landscape and every moment is infused with the region's undeniable charm.
Join us as we explore the allure, costs, and practicalities of organizing a wedding in this spectacular region, offering insights into South France wedding venues, wedding packages, and more. Whether you dream of a lavish chateau wedding, a serene beach ceremony, or a cozy celebration in a quaint villa, South France has something special.
The Allure of South France Wedding Venues
The allure of South France wedding venues lies in their unparalleled ability to merge timeless elegance, natural beauty, and cultural richness, ensuring each wedding is not just an event, but an immersive experience.
Chateau Wedding South of France
Picture your special day in a centuries-old château surrounded by rolling vineyards, intricate gardens, and stunning views of the French countryside. A Chateau wedding in the South of France presents a truly timeless setting. It is a perfect blend of grandeur, history, and romance, making it a favorite among couples seeking a lavish celebration. The area boasts a range of such venues, each with its unique architectural style and history, ensuring your wedding is as unique as your love story.
South of France Wedding Venues by the Sea
For couples dreaming of a beachfront ceremony, South of France wedding venues by the sea are an exquisite choice. The French Riviera, renowned worldwide for its stunning turquoise waters and pristine sandy beaches, provides a dreamlike setting for a wedding ceremony. Imagine exchanging your vows with the tranquil sound of waves as your soundtrack and the endless horizon as your backdrop. It's an experience that speaks of romance and tranquility.
Small Wedding Venues South of France
If you're planning a more intimate gathering, there's an abundance of charming small wedding venues in the South of France. From quaint country inns nestled in the heart of Provence to small private villas overlooking the sea, these venues offer a more personal and cozy setting. The allure of these smaller venues lies in their ability to deliver a highly personalized and intimate wedding experience, ensuring every guest feels a part of your special day.
South of France Wedding Villas
For couples looking for a blend of privacy, luxury, and a 'home away from home' feeling, South of France wedding villas are the ideal choice. These villas, often perched on hills overlooking the sea or amidst lush vineyards, offer an exclusive space for you and your loved ones to celebrate. These venues offer the flexibility of transforming the space to match your vision, from a poolside cocktail party to a formal sit-down dinner under the stars.
Whether it's a grand château, a beachside spot, a quaint smaller venue, or a luxurious villa, each venue in the South of France has a unique appeal, promising a wedding that mirrors your dream.
Understanding the Costs
When planning a wedding in the South of France, one of the key aspects to consider is the cost. This region offers a wide range of venues and packages to accommodate various budgets, ensuring your dream wedding is achievable.
How much are wedding venues in the South of France?
The cost of wedding venues in the South of France can greatly vary, depending on several factors such as the type of venue (château, villa, beach, etc.), its location, the time of year, and the specific services included. On average, you might expect to pay anything from a few thousand to several tens of thousands of euros for venue hire. Remember, high-end venues like luxury villas or chateaus in popular areas such as the French Riviera or Provence can command premium prices, especially during peak season.
Are weddings in the South of France expensive?
The overall cost of a wedding in South France can be higher than in other regions, given its popularity and the high-quality services offered. However, this does not necessarily mean that a South France wedding is unaffordable. With careful planning, prioritizing what matters most to you, and making smart choices, you can have a memorable wedding that fits within your budget. It's essential to remember that 'expensive' is subjective, and the value derived from a dream wedding in a location like South France is often considered worth the investment.
South of France Wedding Packages
To simplify the planning process and potentially optimize costs, you might consider South of France wedding packages offered by many venues or wedding planners. These packages often include services such as venue hire, catering, decoration, and sometimes accommodation, ensuring a seamless experience. While these packages come at different price points, they can offer better value and make budgeting easier as they bundle several services. Always compare what's included in the package to ensure it aligns with your vision and provides the best value for your investment.
Ultimately, understanding the costs associated with your South of France wedding is about more than just numbers. It's about realizing the value and creating an unforgettable experience that you and your partner will cherish forever.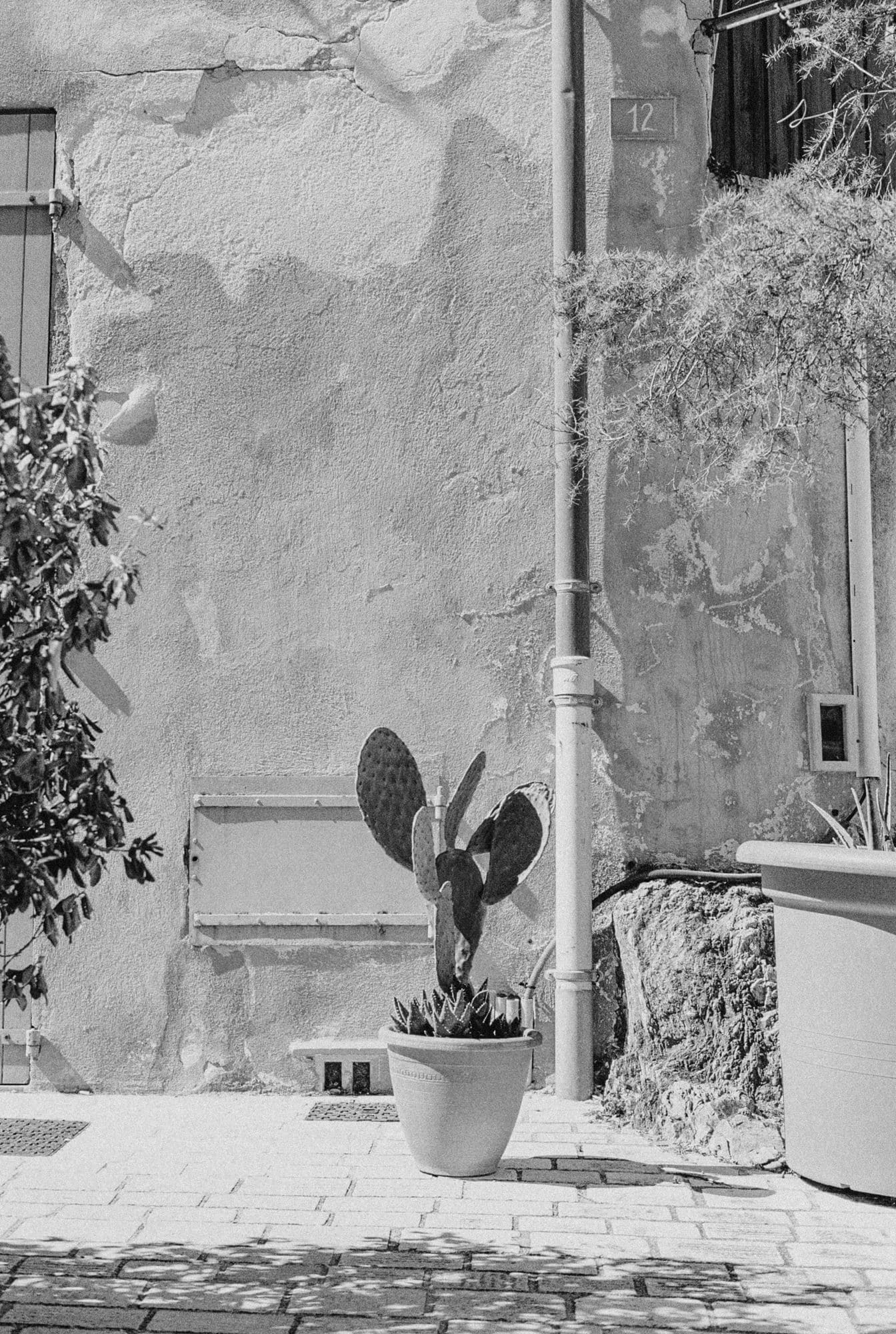 Selecting Your Perfect Venue
Choosing the perfect venue is one of the most important decisions in your wedding planning process. The venue sets the stage for your big day and plays a significant role in shaping the overall atmosphere and experience. Whether you're seeking a lavish chateau or a cozy villa, Southern France offers a diverse array of options to suit your style and preferences.
Southern France Wedding Venues
From the vibrant lavender fields of Provence to the stunning coastlines of the French Riviera, Southern France is dotted with exceptional wedding venues. If you dream of a countryside wedding, Provence offers beautiful vineyards and rustic farmhouses that provide a charming and relaxed setting. For those who prefer a more glamorous vibe, the French Riviera offers luxury hotels and villas with breathtaking views of the Mediterranean Sea.
Luxury Wedding Venues South of France
For those seeking an opulent wedding experience, the luxury wedding venues in the South of France are second to none. These venues, which include magnificent chateaus, exclusive villas, and upscale resorts, offer an unparalleled blend of sophistication, elegance, and world-class service. Whether it's the grandeur of Château d'Esclimont, the seaside luxury of Hotel Negresco, or the exclusive privacy of a luxury villa in Saint-Tropez, these venues promise a truly high-class experience for you and your guests.
Wedding Locations South of France
The diverse landscape of the South of France offers a wide range of wedding locations. Venues in cities like Nice or Cannes provide urban glamour with easy access to beaches, while venues in the Luberon or Dordogne regions offer a more rural charm with their stunning vineyards and rolling hills. Seaside towns like Saint-Tropez or Cassis provide beautiful beachside venues, and for those seeking a fairytale setting, there are numerous chateaus dotted across the region.
Best Wedding Venues South of France
While the 'best' venue will vary based on individual preferences, some standout venues in the South of France are consistently praised. Chateau de la Napoule in Mandelieu-la-Napoule, with its sea views and magnificent gardens, and the Chateau de Gordes in Gordes, boasting panoramic views over the Luberon, are both highly sought after. The Villa Ephrussi de Rothschild in Saint-Jean-Cap-Ferrat is famed for its beautiful gardens and stunning architecture, making it another popular choice.
Ultimately, selecting the perfect venue in the South of France is about identifying a place that reflects your personality, fits your budget, and fulfills your dream of the ideal wedding. It's a place where you'll create unforgettable memories that will last a lifetime.
The Legalities of Getting Married in South France
Navigating the legal aspects of getting married in a foreign country can be daunting. If you're considering a wedding in South France, it's crucial to understand the legal requirements to ensure a seamless experience.
Can you get married in the South of France?
Yes, you can get married in the South of France, but you must comply with certain legal requirements. For a legal marriage to occur in France, at least one of the parties must have resided in the town where the wedding will take place for a minimum of 40 days immediately preceding the wedding. This rule applies to both French citizens and foreigners. Many international couples opt for a symbolic ceremony in France, having completed the legal formalities in their home country to circumvent this restriction.
Can EU citizens get married in France?
EU citizens can get married in France. However, the same residency rule applies. One of the couple must have resided in the town where the marriage will occur for at least 40 days. If this isn't feasible, EU citizens often choose to have a legal ceremony in their home country followed by a symbolic or religious ceremony in France.
What do foreigners need for marriage in France?
Foreigners wishing to get married in France need to provide several documents. These generally include a valid passport, birth certificate, certificate of celibacy (confirming that you're not already married), and proof of residence. If you've been married before, you'll also need to provide a divorce decree or death certificate of the previous spouse. Note that all documents in a foreign language will need to be translated into French by a certified translator.
After gathering these documents, the couple must sign and submit a marriage contract at the town hall (Mairie) in the town where the wedding will take place. If all requirements are met, a civil ceremony can be conducted, which is a legally binding ceremony. Religious ceremonies can be held as well, but they don't hold legal status without the preceding civil ceremony.
While the legalities may seem complex, many couples navigate them successfully, often with the help of a wedding planner or legal advisor. Remember, this is only a general guide, and you should seek legal advice relevant to your specific circumstances. Your dream of a South of France wedding is absolutely achievable with some planning and understanding of the French marriage laws.
Planning Your Time: Best Months for a South France Wedding
When planning your dream wedding in South France, it's important to consider the timing. The best month for a wedding in the South of France depends on various factors, including your preferred weather conditions, venue availability, and budget.
What is the best month to get married in South of France?
While the South of France enjoys a generally mild and sunny climate year-round, the best months to get married are typically between April and October. The weather during these months is usually warm and pleasant, perfect for outdoor ceremonies and receptions.
June, July, and August are the warmest and driest months, ideal for a beach wedding in the South of France. However, these are also the most popular months for tourists, which can result in crowded venues and higher prices. May and September are excellent alternatives, offering good weather conditions and slightly fewer crowds.
What is the best time of year to get married in South of France?
The best time of year to get married in South France largely depends on your preferences. If you're dreaming of a lush, verdant setting, spring (April-June) might be your best bet when the landscape is in full bloom. For a beach wedding, summer (June-August) offers the best weather conditions. If you prefer the warm colors of autumn vineyards and lower rates, autumn (September-October) is a great choice.
Beach Wedding South of France
If you're dreaming of a beach wedding, the South of France offers some of the most stunning seaside venues. Imagine saying your vows with your feet in the sand, the sound of gentle waves in the background, and a breathtaking sunset over the Mediterranean Sea. July and August are typically the best months for a beach wedding, offering the warmest sea temperatures. However, keep in mind that these months are also the busiest in terms of tourism.
In summary, the best time for your South France wedding depends on your individual preferences and the type of wedding you envision. Whether it's a springtime celebration among blooming lavender fields, a sunny beach wedding, or an autumn event with a backdrop of colorful vineyards, South France offers an idyllic setting for every season.
Conclusion
Choosing to have your wedding in the South of France is choosing to make memories in a place renowned for its unparalleled beauty, unique charm, and luxury offerings. Whether you're dreaming of a grand chateau wedding or a small, intimate ceremony by the sea, the South of France offers an array of venues to match your vision.
While the cost can vary significantly depending on many factors, the region caters to different budgets. And remember, with careful planning and smart decisions, you can create an unforgettable wedding experience that doesn't necessarily break the bank.
Navigating the legal aspects of marrying in France may seem daunting, but it is well within reach with the right preparation. Whether you're a foreigner or an EU citizen, understanding the legal requirements and possibly enlisting the help of a wedding planner or legal advisor can ensure a smooth process.
When it comes to timing, the South of France boasts a typically warm and pleasant climate, making it a desirable wedding destination almost year-round. Your ideal month may depend on your preference for weather, venue type, or even the local scenery.
The South of France is not just a place to get married, but a place to create experiences and memories that will last a lifetime. It's a place that combines tradition and modernity, rustic charm and luxury, and above all, a place that can make your dream wedding a reality.