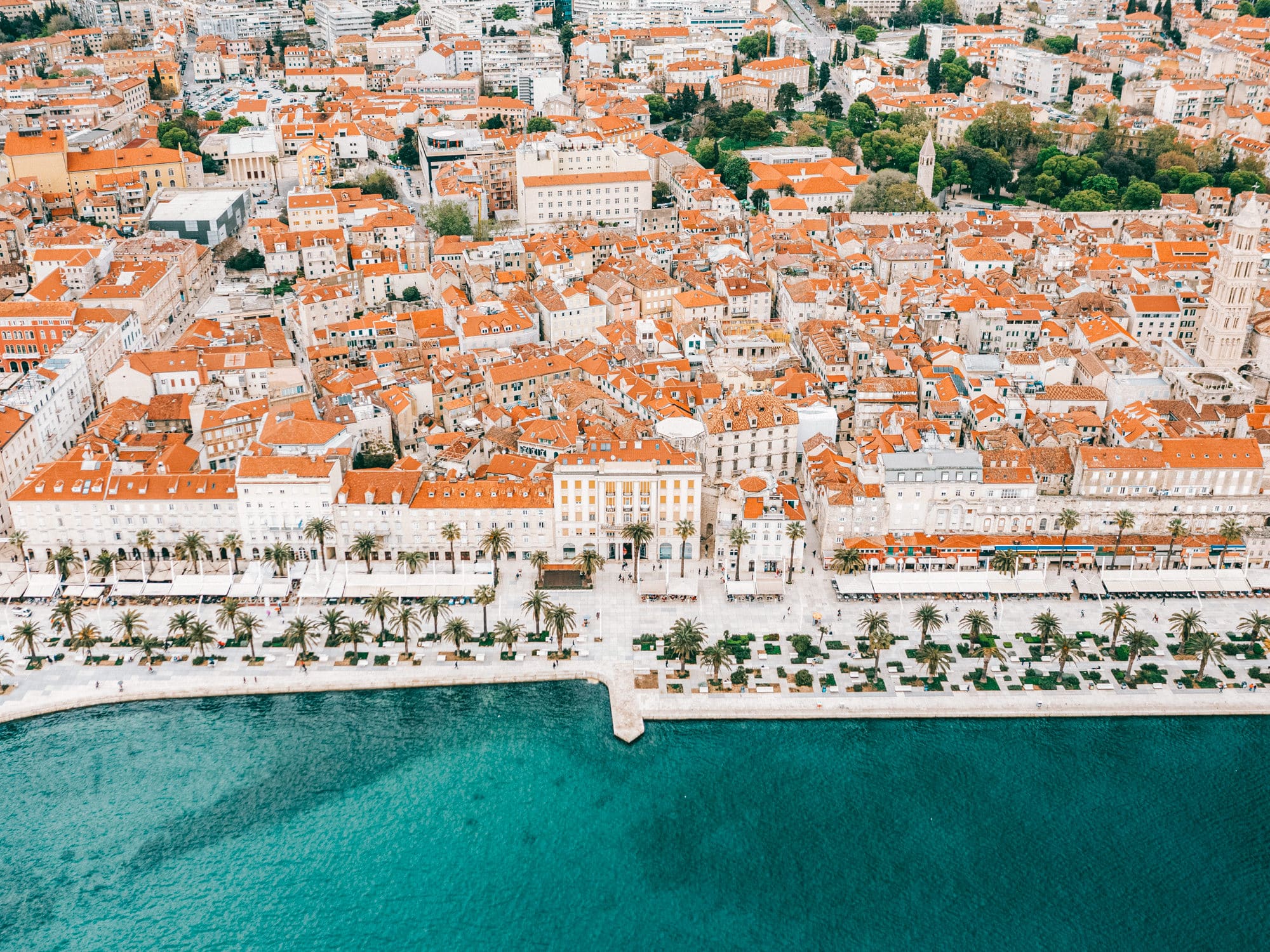 Introduction to Croatia Wedding Venues
Welcome to Croatia, the gem of the Adriatic and a dream wedding destination for modern, sophisticated couples. Known for its stunning coastline, picturesque islands, and historical cities, this Mediterranean paradise offers a remarkable blend of old-world charm and contemporary luxury, perfect for an unforgettable celebration of love.
Our audience today is those fashion-forward couples who appreciate the finer things in life. They have a taste for the unique and are ready to spend on crafting a high-class wedding that mirrors their personality and style. These couples seek something beyond the conventional – they dream of a wedding day that stands out from the rest and leaves a lasting impression on their guests.
Whether you're drawn by the allure of an intimate beach wedding on the shores of Hvar, the grandeur of a historic palace in Dubrovnik, or the urban chic vibe of a trendy venue in Zagreb, Croatia offers a plethora of options to create the wedding of your dreams. Join us as we take a tour of some of the best wedding venues in Croatia and answer key questions you might have about planning your big day in this stunning locale.
Unraveling the Charm of Croatia Wedding Venues
Croatia's wedding venues are as diverse and beautiful as the country itself, offering a unique blend of history, culture, and natural beauty that sets them apart from other destinations. Imagine saying your vows in a grand medieval castle overlooking the serene Adriatic Sea or within the ancient walls of a historic city. Perhaps you envision a romantic ceremony in a lush vineyard on the Dalmatian coast or a modern, chic celebration in a luxury hotel in vibrant Zagreb. Whatever your wedding dreams may entail, Croatia offers venues that combine breathtaking beauty with a touch of magic.
Let's explore some of the top areas in Croatia, each with its own unique charm and allure:
Dubrovnik: Known as the 'Pearl of the Adriatic', Dubrovnik is famed for its stunning Old Town and impressive fortresses - perfect for a fairy-tale wedding.
Hvar: For a Mediterranean feel, the sunny island of Hvar boasts idyllic beach venues, lavender fields, and terracotta-roofed villas.
Split: Split's historic charm, riviera, and the dramatic backdrop of Marjan Hill provide spectacular settings for a memorable wedding.
Zagreb: Croatia's capital, Zagreb, blends modern urban appeal with old-world charm, featuring everything from sophisticated ballrooms to trendy lofts.
Rovinj: A quaint town in Istria, Rovinj is known for its pastel-colored houses, cobblestone streets, and iconic St. Euphemia's Basilica, offering a truly romantic backdrop.
Zadar: With its famous Sea Organ, sunset views, and historic architecture, Zadar presents an eclectic mix of traditional and contemporary wedding venues.
In the sections to follow, we will delve deeper into these locales, answering key questions and highlighting some of the best wedding venues in Croatia.
Is It Expensive to Get Married in Croatia?
The cost of a wedding in Croatia can vary widely, largely dependent on the choice of venue, the scale of the event, and the specific services you opt for. However, despite its luxurious appeal and the high-quality services it offers, Croatia has earned a reputation for offering excellent value for money when it comes to wedding celebrations.
On average, a wedding in Croatia could range from €20,000 to €40,000 for a guest list of about 50-100 people. This includes venue rental, catering, decorations, and music. However, it's important to remember that these costs can fluctuate depending on your personal preferences and the extravagance of your wedding plans. Opting for a lavish palace wedding in Dubrovnik, for instance, may cost more than an intimate beach wedding in Hvar.
A great way to manage your budget while ensuring a seamless and memorable wedding experience is to consider Croatia wedding packages. These packages often include services such as venue booking, catering, décor, and music, coordinated by a professional wedding planner familiar with vendors and venues. They can be a stress-free and cost-effective solution for foreign couples planning a wedding from afar.
Whether you're planning a grand affair or a small, intimate gathering, Croatia offers options that cater to a range of budgets and tastes, making it an increasingly popular choice for international couples.
Best Croatia Wedding Venues
Croatia's rich history, diverse landscapes, and stunning coastline offer an eclectic mix of wedding venues that cater to all tastes and themes. Here, we will delve into some of the best wedding venues in Croatia, taking you on a journey through historic cities, sun-kissed beaches, and majestic architectural landmarks.
Dubrovnik: Historical Elegance Meets Mediterranean Charm
The city of Dubrovnik, renowned for its well-preserved medieval architecture, offers a plethora of historical venues. The Lovrijenac Fortress, a historic cliffside castle, is one of the most sought-after Dubrovnik wedding venues. With its spectacular views over the city walls and the Adriatic, it provides a backdrop that is both dramatic and romantic.
Hvar: A Beach Wedding Paradise
If a beach wedding is your dream, the island of Hvar will not disappoint. The Bonj 'Les Bains' Beach Club is a favorite among couples. Set within a 1930s stone colonnade and offering private seaside cabanas, it is perfect for a chic beachfront ceremony and reception.
Where History and Modernity Meet
Split Croatia wedding venues beautifully blend the old and the new. The Mestrovic Gallery, an art museum dedicated to the work of 20th-century sculptor Ivan Mestrovic, offers both indoor and outdoor spaces for weddings. Its modernist architecture, coupled with stunning views of the sea, offers a unique setting for your big day.
Zagreb: Urban Chic in the Heart of Croatia
For an urban wedding in a vibrant city, Zagreb has much to offer. The La Grma event space is a modern venue featuring a minimalist design, high ceilings, and large windows that allow natural light to pour in. It's a blank canvas that can be transformed to fit your wedding theme perfectly.
Rovinj: A Fairy-tale Wedding in Istria
Rovinj, one of Istria's most picturesque towns, is home to the stunning St. Euphemia's Basilica, which overlooks the Adriatic Sea. Nearby, you can find Hotel Lone, a stylish luxury hotel offering a range of spaces for your ceremony and reception.
Each of these venues is unique and offers different advantages, whether it's the rich history of Dubrovnik, the beachfront luxury of Hvar, the blend of old and new in Split, the urban appeal of Zagreb, or the romantic charm of Rovinj. No matter your preferences, Croatia's best wedding venues promise a memorable celebration tailored to your personal style.
Can You Get Married on a Beach in Croatia?
The answer is a resounding yes! Beach weddings are incredibly popular in Croatia, given the country's extensive coastline dotted with stunning beaches and crystal-clear waters. Whether you're dreaming of a barefoot ceremony on soft white sand or a stylish affair at a beachfront resort, Croatia offers a wide range of beach wedding venues to suit every couple's preference.
Hvar, known as the 'sunniest island in Croatia', is a particular favorite for beach weddings. The island is famed for its pristine beaches, clear turquoise waters, and luxurious beach clubs. Venues such as the Bonj 'Les Bains' Beach Club provide an idyllic setting for a beach wedding, offering a combination of privacy, exclusivity, and unmatched views of the Adriatic Sea. Alternatively, the Palmižana Bay offers a more bohemian vibe, with its exotic gardens and sandy beaches, perfect for a relaxed beach wedding amidst nature.
Meanwhile, Split, located on the Dalmatian coast, also offers beautiful beach venues. The Bačvice Beach, a sandy beach located near the city center, is known for its lively atmosphere and beautiful views of the Adriatic. For a more luxurious setting, the Le Méridien Lav Split, with its private beachfront, offers an ideal venue for a chic and stylish beach wedding.
From intimate barefoot ceremonies to grand beachfront celebrations, beach weddings in Croatia can cater to a range of styles and budgets. And with professional wedding planners and full-service wedding packages available, you can ensure that every detail of your beach wedding in Croatia will be perfectly executed.
City Romance: Zagreb Wedding Venues
For couples who prefer the energy and convenience of a city wedding, Zagreb, the capital of Croatia, holds a wealth of options. This dynamic city blends historic charm with modern sophistication, offering a range of venues from historic landmarks to chic modern spaces.
One of the city's most coveted wedding venues is the Esplanade Zagreb Hotel. Built in 1925 to provide accommodation for passengers of the famous Orient Express, the hotel is now an iconic landmark. With its grand ballroom, crystal chandeliers, and marble columns, it offers a setting of timeless elegance for your wedding.
If you're looking for a more contemporary venue, La Grma might be your ideal choice. This modern event space features a minimalist design, high ceilings, and large windows that fill the space with natural light. The versatile space can be transformed to fit any wedding theme, from chic and modern to whimsically romantic.
For a touch of history, consider the Zagreb City Museum. The museum's beautiful courtyard can be transformed into a charming wedding venue, offering a unique setting surrounded by the city's rich history.
For those drawn to the arts, Lauba House - a contemporary art gallery housed in a converted factory - provides a unique backdrop for a wedding. Its blend of industrial charm and modern art creates an unforgettable ambiance.
Each of these venues offers something unique, and they are all located within the city, providing easy access to accommodation, transport, and entertainment options for you and your guests. Zagreb wedding venues truly offer the perfect blend of romance, convenience, and style, making it a top choice for urban weddings in Croatia.
The Allure of Dubrovnik Wedding Venues
Dubrovnik, also known as the 'Pearl of the Adriatic,' is undoubtedly one of the most popular wedding destinations in Croatia. This historic city, with its stunning Old Town, picturesque harbor, and towering city walls, offers a captivating backdrop for any wedding ceremony.
Dubrovnik wedding venues are steeped in history and romance, from the grandeur of the Lovrijenac Fortress and the enchanting Rector's Palace to the elegance of the Villa Sheherezade, a true architectural jewel perched on the cliffs overlooking the Adriatic Sea. For those looking for a beach setting, the Banje Beach restaurant offers a fantastic location with unparalleled views of the Old Town and Lokrum Island.
Now, let's address an important question: "How much does a wedding in Dubrovnik cost?"
As with any destination, the cost of a wedding in Dubrovnik can vary widely depending on various factors such as the venue chosen, number of guests, time of year, and the specific services you opt for.
For instance, a more intimate wedding at a smaller venue or restaurant could cost from €10,000 to €25,000. In contrast, a grand affair at one of the city's historic venues or luxury hotels could start from €35,000 and can easily go beyond €60,000.
While this may seem steep, remember that weddings in Dubrovnik offer a unique experience of history, beauty, and luxury, all set within one of the world's most stunning locations. Furthermore, there are numerous wedding planning services available that offer various packages to suit different budgets and needs, ensuring your big day is as perfect as you've dreamed it to be.
A wedding in Dubrovnik, with its stunning views and historic charm, promises a truly unforgettable experience, making the cost a worthy investment for a lifetime of memories.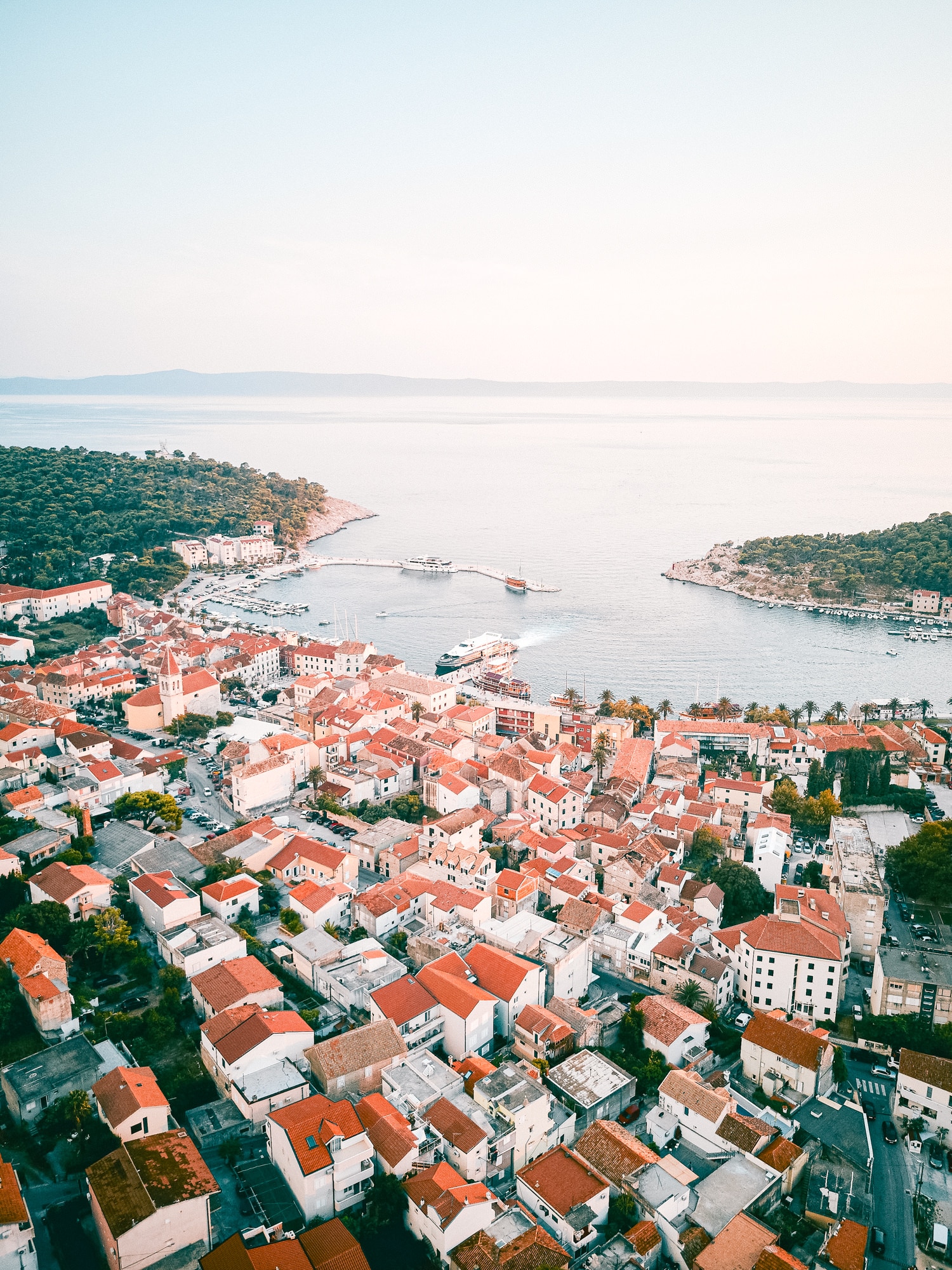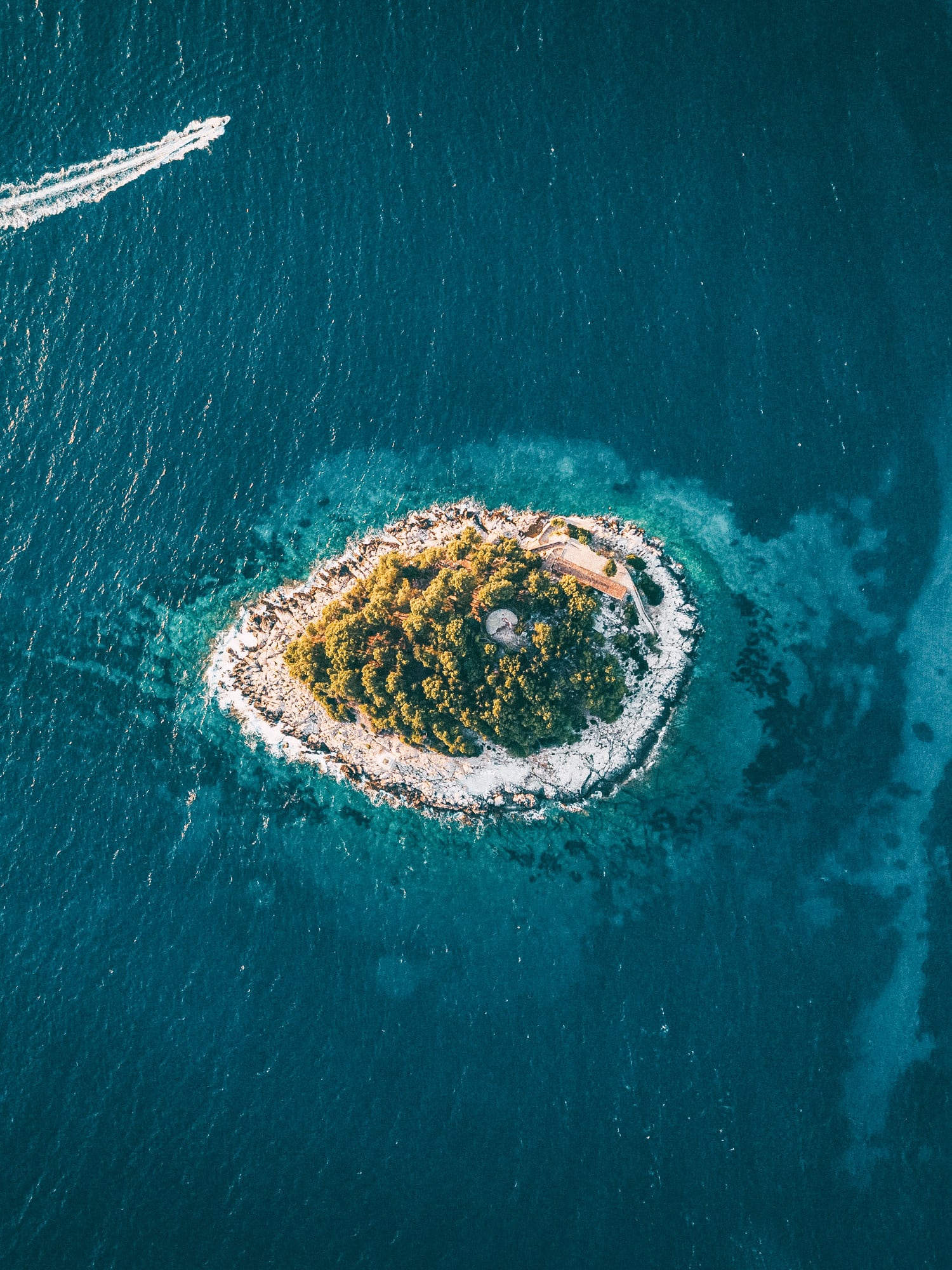 Can Foreigners Marry in Croatia?
The answer is definitely yes. Croatia welcomes foreigners to get married within its beautiful landscapes, historic cities, and sun-drenched beaches. However, like any other country, it requires certain documentation and has a process in place to ensure everything is legal and recognized both in Croatia and your home country.
Here are the steps and requirements for foreigners planning to tie the knot in Croatia:
Collecting and Translating Necessary Documents: Before your wedding, you'll need to gather several legal documents. These include valid passports, birth certificates, proof of marital status (such as a single status certificate or a divorce certificate if you've been married before), and a certificate of No Impediment to Marriage (CNI) from your home country. All these documents need to be translated into Croatian by a certified translator and authenticated with an apostille stamp for them to be valid in Croatia.
Submitting Documents to the Registrar's Office: All the documents must be submitted to the local registrar's office in the area where you plan to get married, at least 30-45 days before the wedding date. The exact time frame can vary, so it's best to check with the local office.
Choosing a Civil or Religious Ceremony: In Croatia, only civil weddings are legally recognized. However, you can also have a religious ceremony. If you choose to do this, the civil ceremony must take place before the religious one. Many couples opt to have the civil ceremony in their home country and then have a symbolic or religious ceremony in Croatia.
Hiring a Wedding Planner: Given the paperwork and planning involved, many foreign couples choose to hire a wedding planner. They can help you navigate the legal process, liaise with vendors, and coordinate details on the ground. They often offer packages that include handling all legal documentation, which can take a lot of stress off your shoulders.
Remember, the process might seem daunting, but with a little organization and the right help, getting married in Croatia can be a beautiful and unforgettable experience. Just make sure to start planning well in advance to ensure you have everything in place for your big day.
Choosing a wedding destination is a highly personal decision that depends on a couple's preferences and dreams for their special day. For many couples, Croatia ticks all the right boxes, offering a blend of historical charm, stunning landscapes, warm hospitality, and excellent value for money. But why exactly should you consider getting married in Croatia? Here are a few compelling reasons:
Stunning Scenery: Croatia's landscapes are diverse and breathtaking, from the sun-soaked beaches and crystal-clear waters of the Adriatic Sea to the cobblestone streets and ancient city walls of Dubrovnik, Hvar, and Split. Whether you're looking for a beachfront ceremony, a city wedding, or a celebration in a historic castle or vineyard, the best places to get married in Croatia offer picture-perfect backdrops for your big day.
Rich History and Culture: Many Croatian cities are UNESCO World Heritage Sites, offering a wealth of historic architecture and cultural experiences. Imagine saying your vows in a centuries-old fortress, or hosting your reception in a medieval palace. These unique settings add a touch of magic and romance that's hard to find elsewhere.
Excellent Value for Money: While Croatia offers a wealth of luxury wedding venues and services, it is often more affordable than other European wedding destinations. Whether you're planning a lavish celebration or a more intimate gathering, you can find venues and suppliers to match your budget.
Delicious Cuisine and Wine: Croatia is renowned for its culinary scene, which features fresh seafood, local meats, truffles, and world-class wines. A wedding in Croatia allows you to treat your guests to an exceptional dining experience they'll remember long after the wedding.
Ease of Access: With international airports in cities like Zagreb, Dubrovnik, and Split, and regular flights from many European destinations, Croatia is easily accessible for you and your guests.
Professional Wedding Services: With Croatia's popularity as a wedding destination, you'll find a host of experienced, professional wedding planners and vendors who can help you plan your perfect day down to the last detail.
In essence, Croatia offers a perfect combination of natural beauty, historical charm, and modern amenities, making it an ideal choice for couples seeking a unique, romantic, and enjoyable wedding experience.
Final Thoughts
Croatia, with its enchanting mix of cultural heritage, stunning landscapes, and welcoming hospitality, truly makes for an unforgettable wedding destination. From the sun-drenched beaches of Hvar and Split to the urban sophistication of Zagreb, and the historic charm of Dubrovnik, there's a Croatian wedding venue to suit every couple's style and taste.
Moreover, the affordability and relative ease of organizing a wedding here, coupled with the option of choosing from a range of excellent wedding packages, make it even more appealing. Whether you're dreaming of a lavish celebration in a historic palace, a relaxed beach ceremony, or a modern city wedding, Croatia offers the best of all worlds.
To sum it up, Croatia is not just a destination—it's a starting point for a lifetime of memories. As a country that seamlessly blends tradition and modernity, it is an exciting place to begin your journey as a married couple. Its beautiful wedding venues, rich culture, delicious cuisine, and warm hospitality all contribute to making your wedding not just a special day, but a truly exceptional experience.
Whether you're a local couple or an international one looking to get married in one of the most beautiful places on earth, the charm and allure of Croatia's wedding destinations are simply irresistible. Here's to love, laughter, and happily ever after in Croatia!