Imagine standing beside your beloved, bathed in the warm glow of the setting sun, with the majestic cityscape of Rome unfolding behind you. As you exchange your vows, the rich history of this ancient city bears witness to your love. A Rome Wedding isn't just an event – it's a dream come true, a timeless memory etched in the heart of the Eternal City.
The Eternal City: A Perfect Wedding Destination
Rome, with its centuries-old architecture, enchanting cobblestone streets, and breathtaking vistas, is more than just a city; it's a tapestry of history, culture, and romance. And what could be a more fitting backdrop for your love story than the Eternal City herself?
But is Rome a good place to get married? The answer is a resounding yes. Rome's historical allure, combined with its modern sophistication, makes it an ideal destination for couples seeking a wedding that's as unique as their love story.
From the iconic Colosseum and the serene Vatican City to the charming Trastevere district and beyond, Rome offers a plethora of stunning locations for your wedding. Each corner of the city is a testament to its rich history and timeless beauty, providing a plethora of unique settings for your wedding photos and video.
Indeed, a Rome wedding is more than just a ceremony. It's an experience that interweaves your love story with the city's grandeur and history, creating a timeless memory you and your guests will cherish forever.
A Look at Premier Rome Wedding Venues
When planning a Rome wedding, the city's myriad of spectacular venues can feel almost overwhelming. Yet among them, two stand out for their remarkable elegance and charm: Villa Aurelia and Villa Miani.
Perched atop the Janiculum Hill, Villa Aurelia provides an unrivaled view of Rome. Built in the 17th century, this villa encapsulates the essence of Roman grandeur, balancing historic architectural elements with modern luxuries. Its sprawling gardens, elegant terraces, and opulent ballrooms provide a diverse array of settings for your ceremony and reception. The tranquility of Villa Aurelia, despite its proximity to the city's heart, makes it an oasis of calm on your special day.
Villa Miani, another gem on Janiculum Hill, is a 19th-century neoclassical villa offering panoramic views of Rome. Known for its extensive terraced gardens and elegant interior spaces, Villa Miani blends the allure of historic Rome with modern sophistication. Each space in the villa tells a story, providing a unique backdrop for each segment of your wedding day, from the intimate ceremony to the grand reception.
Both Villa Aurelia and Villa Miani represent the best of Rome—stunning views, historical charm, and a touch of modern luxury—making them highly sought-after Rome wedding venues.
Now, you might wonder, "What is the best time of year for a wedding in Rome?" Rome's Mediterranean climate makes it a year-round wedding destination. However, spring (April to June) and fall (September and October) are often considered the most favorable times. During these periods, the weather is typically mild and pleasant, and the city is alive with vibrant colors, enhancing the beauty of your Rome wedding. Summer can also be a beautiful time for a wedding, but keep in mind that temperatures can rise, especially in July and August.
Getting Married in Rome: A Guide for Foreigners
It's only natural to dream about a Rome wedding, but as a foreigner, you may ask, "Can I get married in Rome?" The answer is yes. Rome, known for its hospitality, opens its arms to couples from all over the world wishing to celebrate their love in this historic city.
However, planning a wedding from abroad can seem daunting. Between navigating the legal requirements, liaising with local suppliers, and coordinating logistics, there's a lot to consider. That's where a wedding planner in Rome becomes invaluable.
A wedding planner can help to streamline the process, providing crucial local knowledge, language skills, and contacts that can save you time and stress. They can assist with everything from sourcing Rome wedding venues to arranging tastings with caterers, to handling the necessary paperwork for your marriage. Their expertise ensures that no detail is overlooked, and your Rome wedding flows as smoothly as the Tiber River.
Rome Elopement
If the thought of a large wedding feels overwhelming, you might consider choosing to elope in Rome. Eloping doesn't mean sacrificing the beauty and romance of a traditional wedding. On the contrary, it allows you to focus on what truly matters: celebrating your love in a way that feels intimate, authentic, and uniquely you. Rome, with its many picturesque spots, is a perfect city for an elopement. Whether it's a quiet ceremony in a historic church, a vow exchange in a secret garden, or a simple "I do" against the backdrop of a Roman sunset, your elopement in Rome can be as unforgettable as a grand celebration.
Remember, whether you're planning a grand Rome wedding or a simple elopement, the city's magic will make your special day an unforgettable one. The key is to plan carefully, seek the help of professionals when needed, and embrace the unique journey of getting married in Rome.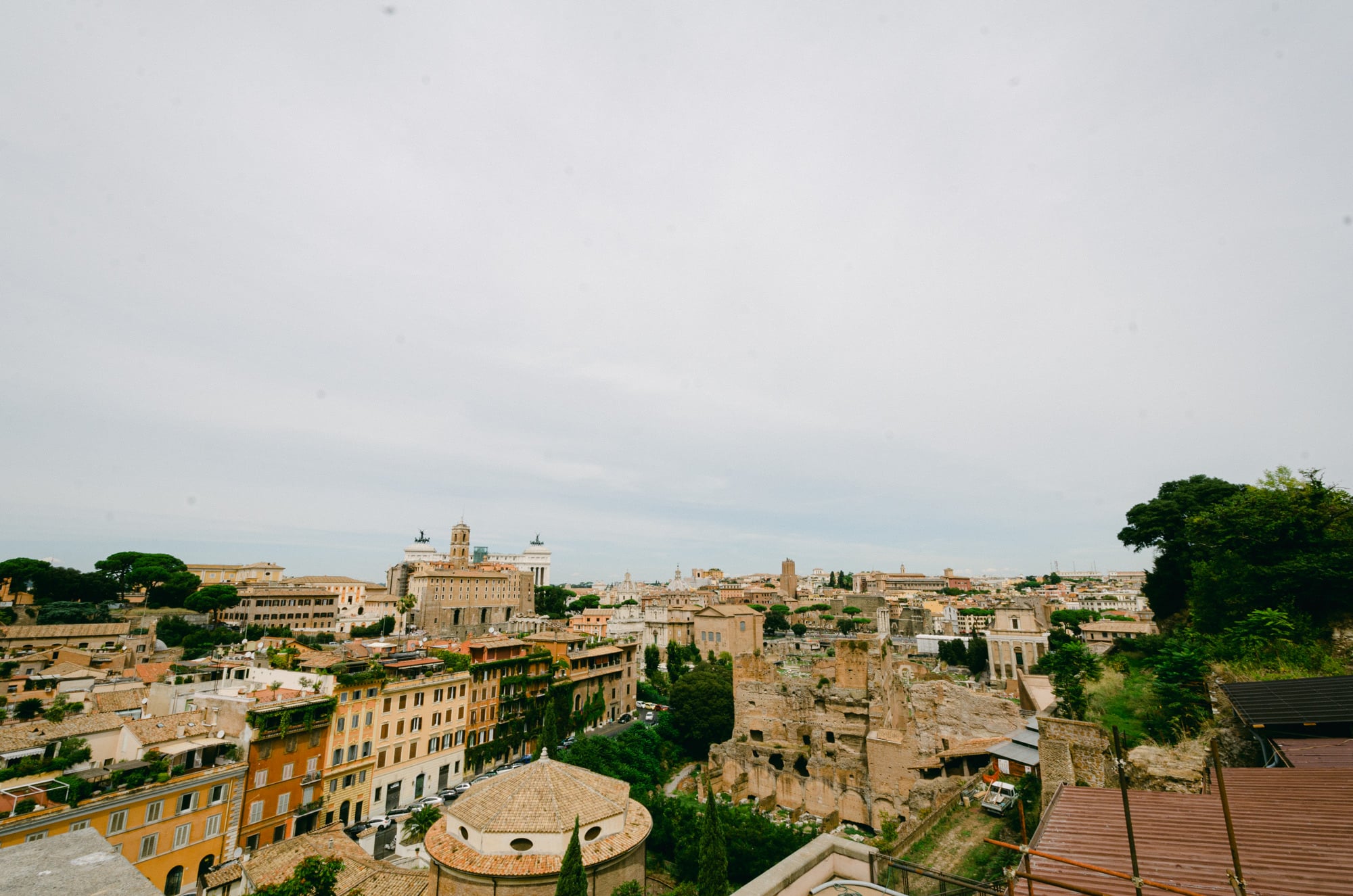 Exploring Venues Near Rome
While Rome itself is a treasure trove of stunning wedding venues, the areas surrounding the city also offer a wealth of beautiful locations for your special day. Whether you're dreaming of a countryside villa, a coastal retreat, or a medieval castle, the region around Rome provides an array of unique settings that could be perfect for your wedding.
Countryside Villas for your Rome Wedding
The Italian countryside is dotted with elegant villas that capture the rustic charm of the region. Picture a tranquil setting amid rolling vineyards and olive groves, where the peaceful hum of nature provides the soundtrack to your wedding day. Villa Grazioli, located in the nearby town of Frascati, is one such venue. This 16th-century villa, surrounded by an Italian-style garden, is known for its frescoed halls and stunning views of Rome.
Coastal Venues for your Rome Wedding
If you're dreaming of a beach wedding, the coast near Rome offers several idyllic venues. Fregene often referred to as the 'chic-est resort near Rome,' is home to Singita Miracle Beach, a trendy beach club that can be transformed into a romantic wedding venue. Here, you can exchange vows with the sound of lapping waves in the background and then celebrate into the night under a canopy of stars.
Castles for your Rome Wedding
For those who want their Rome wedding to feel like a fairytale, consider one of the many historic castles located near the city. Castello Odescalchi in Bracciano, for instance, is a 15th-century castle overlooking a beautiful volcanic lake. Its grand halls and courtyards can accommodate both intimate gatherings and large celebrations.
Whether in Rome or its surrounding areas, your wedding venue plays a critical role in shaping your big day. Take the time to explore the various options and choose the one that resonates most with your vision of your dream wedding.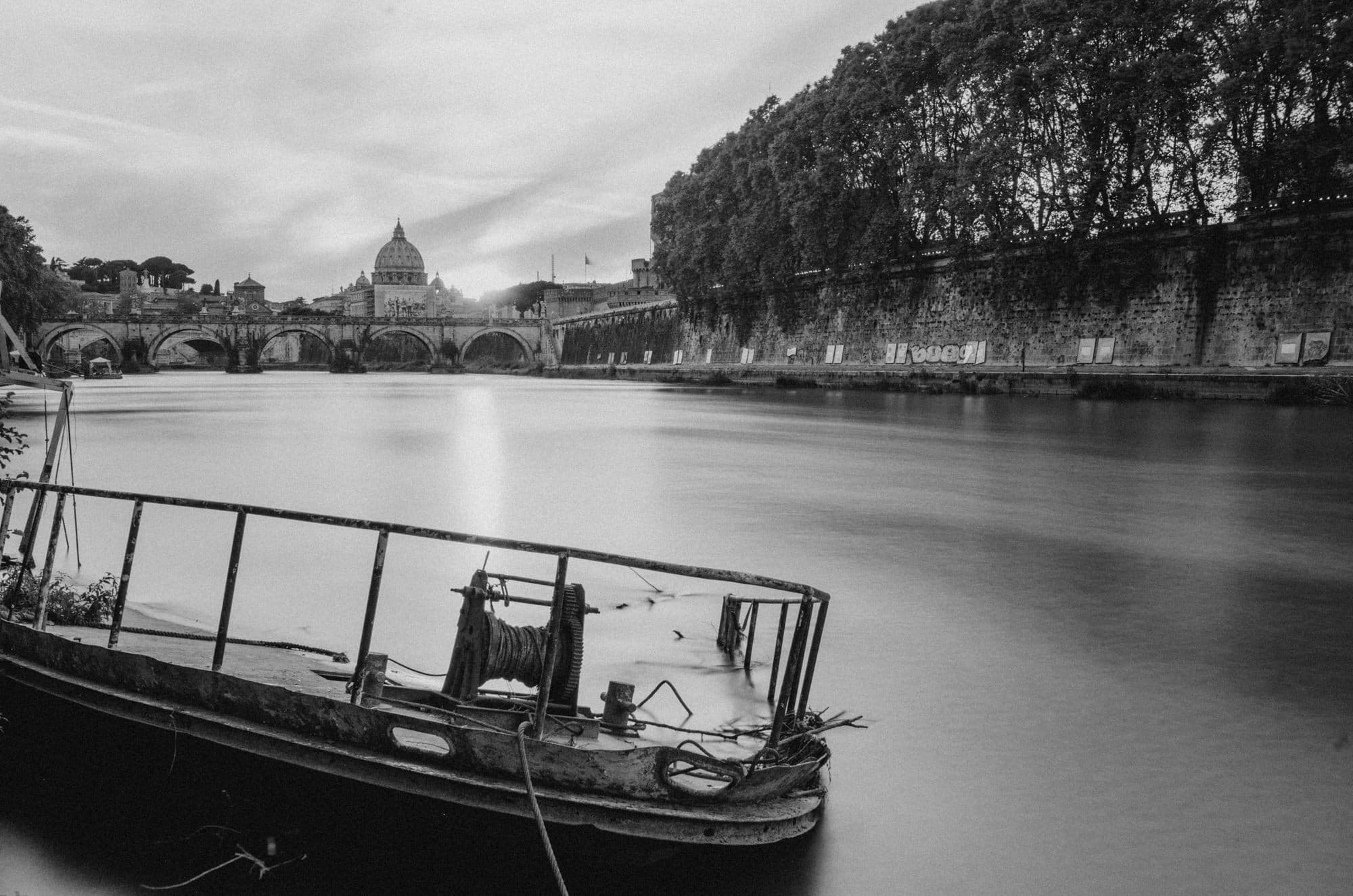 Conclusion
A Rome wedding is not merely a day, but a beautifully woven tapestry of experiences that linger in your heart long after the celebrations have ended. The charm of the city, the grandeur of its architecture, the allure of its history, and the warmth of its people all come together to create a wedding experience that truly stands apart.
Whether you choose the iconic cityscape as your backdrop, opt for the tranquility of a countryside villa, or decide on the romance of a beachfront ceremony, your wedding in Rome will be imbued with a sense of magic and timeless elegance.
So, as you embark on this exciting journey of planning your wedding, consider Rome, the Eternal City. Allow its history to become a part of your story. Engage with its culture, indulge in its cuisine, and let its scenery set the stage for your love story. Whether you're saying "I do" for the first time or renewing your vows, a Rome wedding is an unforgettable way to celebrate your love.
In the end, a wedding is about making memories, and there are few places in the world as memorable as Rome. Let the Eternal City be the canvas for your love story, and you can be sure it'll be a masterpiece that you'll cherish forever.