Nestled in the southern stretches of Italy, Puglia is a land of undeniable beauty and charm. As a wedding destination, it offers a unique blend of rich history, stunning landscapes, and delightful cuisine, making it the perfect backdrop for couples seeking a romantic and sophisticated celebration. An enchanting mix of rustic masserias, pristine beaches, and enchanting old towns, Puglia has a captivating allure that makes every "Puglia Wedding" an unforgettable experience.
From the azure waters of the Adriatic Sea to the white-washed walls of Ostuni, every corner of Puglia is a picture-perfect postcard waiting to be discovered. Combine these exquisite settings with the warmth of the Apulian people and their passion for hospitality, and you have a destination that is not just scenic, but also genuinely welcoming.
Whether you're dreaming of a grand affair in a historic Masseria, a small intimate ceremony in a charming villa, or a fashionable celebration in a luxury resort, Puglia offers a myriad of venues to suit your taste. This article will guide you through the magic of a Puglia wedding, helping you understand why this Italian gem is the perfect setting for your high-class, fashion-forward, and uniquely personal celebration.
Stay tuned as we explore the allure of a Puglia wedding, the best time to say "I do" in this region, the top wedding venues, and so much more. Join us on this exciting journey, and let's envision your dream wedding in the heart of Italy's enchanting south, Puglia.
The Allure of a Puglia Wedding
Puglia, a hidden gem of Italy, has grown increasingly popular as a top destination for weddings. This region's allure lies in its ability to marry the past with the present, tradition with modernity, and simplicity with sophistication. Its rich history is seen in the rustic charm of its masserias, the ancient farmhouses turned luxurious wedding venues. Puglia's modern appeal shines through in the stylish resorts along its picturesque coastline, providing a contemporary twist to the traditional "Puglia Wedding".
Whether it's the white-washed town of Ostuni, the baroque richness of Lecce, or the quiet charm of the Itria Valley, each corner of Puglia provides a unique backdrop for weddings. The region's landscapes are painted with centuries-old olive groves, vineyards, and beautiful coastlines, offering stunning views for unforgettable wedding photos. Add to this Puglia's vibrant culture, friendly locals, and delectable cuisine, and it's easy to see why Puglia weddings are so captivating.
Best Time of Year for a Puglia Wedding
When planning a Puglia Italy wedding, one of the most crucial aspects to consider is the timing. While Puglia is beautiful all year round, some periods offer more favorable weather conditions and a more vibrant atmosphere.
The best time to get married in Puglia is between late spring and early fall, with May, June, and September being the top 3 wedding months. During these times, the weather is warm but not excessively hot, providing the perfect conditions for an outdoor ceremony and reception.
May and June offer a beautiful display of wildflowers and lush landscapes, while September brings the charm of the harvest season, adding a unique touch to your wedding. A Puglia Wedding Planner can provide valuable insights into choosing the right date based on local events, venue availability, and the specific climate of different areas in the region.
Planning your wedding during these months allows you to fully enjoy what Puglia has to offer, from beautiful sunsets over the Adriatic Sea to starlit dinners in the countryside. With the right timing, your Puglia wedding can be as enchanting as the region itself.
Choosing the Perfect Puglia Wedding Venue
Selecting the perfect venue is a significant part of planning your Puglia wedding. Puglia boasts a myriad of stunning venues, each radiating its own charm and elegance. From rustic masserias and luxurious villas to coastal resorts and historic town centers, Puglia Wedding Venues offer something for every couple's style and preferences.
Masserias, traditional fortified farmhouses, provide an authentic Masseria Puglia Wedding experience. These venues blend rustic charm with modern amenities, offering a unique setting for your special day. Set amidst olive groves and vineyards, masserias provide a tranquil and intimate atmosphere perfect for couples seeking a countryside wedding.
For those who prefer a coastal setting, there are plenty of luxury resorts and Wedding Villas in Puglia along the stunning Adriatic coast. These venues provide breathtaking views of the sea, making them ideal for sunset ceremonies and beachfront receptions.
If opulence is what you desire, consider a Luxury Wedding in Puglia. Puglia is home to several high-end resorts and boutique hotels that offer top-tier services, exceptional dining, and exquisite settings for your wedding.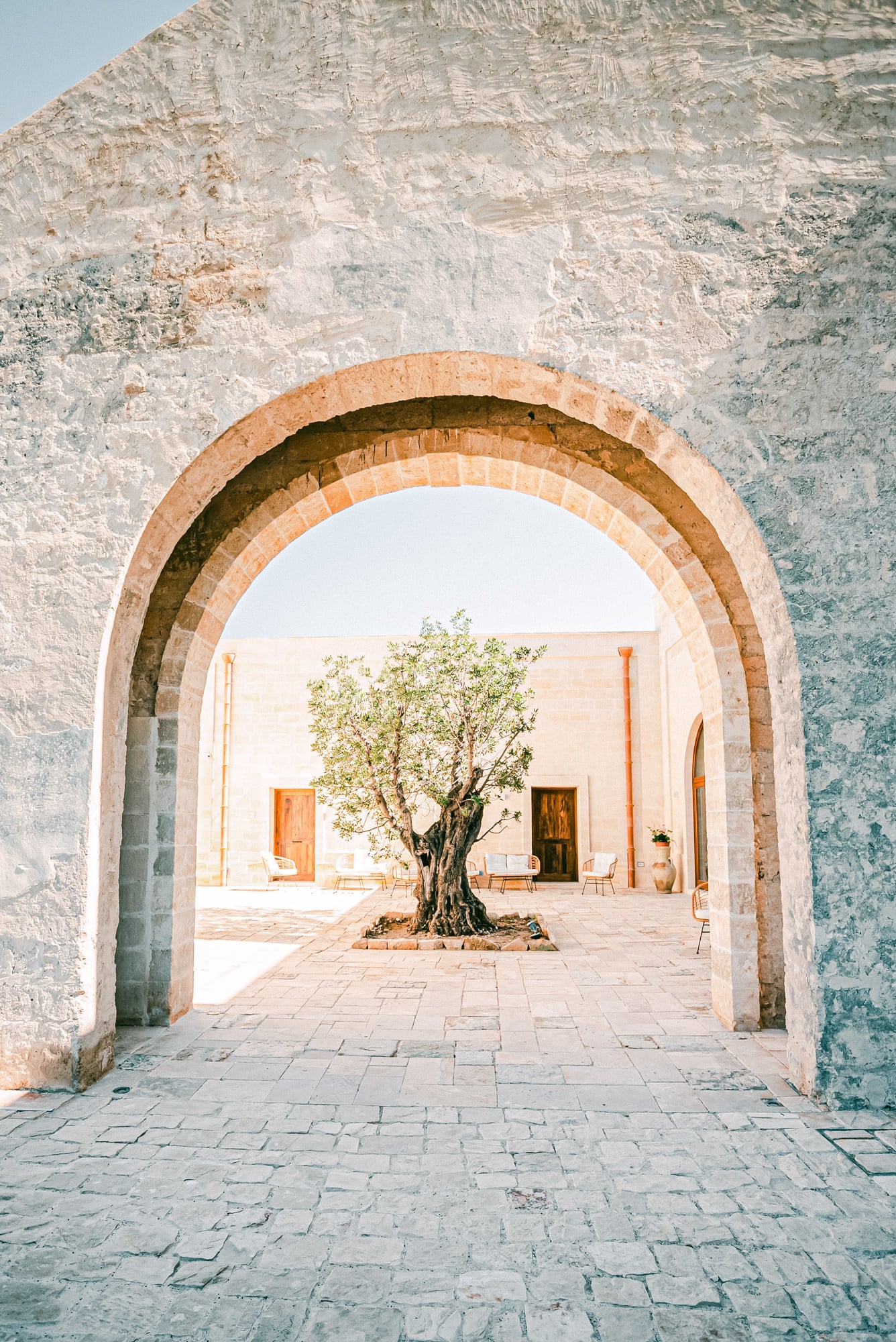 The Charm of Ostuni Wedding Venues
Known as "The White City," Ostuni is a charming town perched on a hilltop overlooking the Adriatic Sea. Its white-washed buildings, narrow winding streets, and stunning views make it an enchanting location for a wedding.
Ostuni Wedding Venues include beautiful masserias, luxury villas, and historic buildings, each offering a unique and romantic setting for your Ostuni Wedding. Whether you prefer a grand celebration in a restored 18th-century palace or an intimate gathering in a charming Masseria, Ostuni offers a variety of venues to suit your wedding vision.
Choosing a wedding venue in Ostuni not only provides a stunning backdrop for your wedding but also allows your guests to experience the charm of this historic town. From exploring the old town's winding streets to enjoying the panoramic views of the surrounding countryside and the Adriatic Sea, an Ostuni wedding is a captivating experience for everyone involved.
Lecce: A Gem for Weddings
When considering where to stay in Puglia for your wedding, two cities often come to mind: Bari and Lecce. While Bari, the region's capital, offers its own attractions, Lecce, known as the 'Florence of the South,' holds a unique charm that sets it apart as a wedding destination.
Lecce, with its rich Baroque architectural monuments, stunning piazzas, and winding lanes, offers a romantic and historic backdrop that's hard to match. Lecce Wedding Venues range from luxurious palazzos and elegant villas to rustic masserias, all offering a touch of Salento's unique charm and history.
In Lecce, you can tie the knot in a beautiful cathedral, host a reception in a Baroque palazzo, or celebrate in a countryside masseria amidst olive groves. The city's rich history, stunning architecture, and warm, welcoming atmosphere make it a remarkable setting for your special day.
The Intimate Appeal of Small Weddings in Puglia
While grand weddings have their charm, there's an increasing trend towards Small Weddings in Puglia Italy. These intimate celebrations provide an opportunity for couples to create a more personal and meaningful experience, surrounded by their closest friends and family.
Small weddings in Puglia can be as unique and special as larger ones. With a smaller guest list, couples can focus on the details that matter most to them, whether it's a specially curated menu featuring Puglia's famous cuisine, personalized decor that reflects their journey, or unique entertainment that their guests will love.
Puglia offers a variety of venues perfect for small weddings. From quaint masserias in the countryside and private villas on the coast to charming trulli houses in Alberobello, there's a perfect location for every intimate wedding.
Whether you choose to exchange vows overlooking the sea at sunset, under the olive trees, or in a historic church, a small wedding in Puglia can be a truly enchanting experience.
The Friendly Faces of Puglia
One of the many reasons couples are drawn to a Puglia wedding is the warm and welcoming nature of the Apulian people. Known for their hospitality and genuine friendliness, the locals play a significant role in making your wedding experience in Puglia truly memorable.
From the wedding planners and venue staff to the local artisans and vendors you might interact with, you'll find that their passion and commitment shine through in their work. Their willingness to go above and beyond to meet your needs, coupled with their friendly demeanor, adds a personal touch to your wedding that is hard to find elsewhere.
The people of Puglia take great pride in their region and its traditions, and they love sharing it with visitors. Their welcoming spirit and friendliness not only enhance your wedding experience but also make your guests feel at home. This warm atmosphere sets the stage for a truly intimate and joyful celebration.
The Delicious Cuisine at Puglia Weddings
A significant part of any wedding is the food, and in Puglia, you're in for a treat. Known as the breadbasket of Italy, Puglia is famous for its rich and diverse cuisine that reflects the region's agricultural heritage.
Traditional Apulian dishes are centered around locally sourced ingredients such as olive oil, fresh vegetables, seafood, and durum wheat. This translates into a menu full of vibrant and delicious dishes that are a feast for the senses. From orecchiette pasta and burrata cheese to fresh seafood and delectable pastries like pasticciotto, the Puglian cuisine is sure to delight your guests.
When planning your Puglia wedding, incorporating these regional specialties into your menu not only offers a gastronomic experience but also adds a local touch to your celebration. Many wedding venues and caterers in Puglia take pride in offering menus that showcase the best of Apulian cuisine, using locally sourced ingredients to create dishes that are as fresh as they are delicious.
From the pre-wedding cocktail hour to the reception dinner, the cuisine at your Puglia wedding will be a culinary journey that adds to the uniqueness of your special day.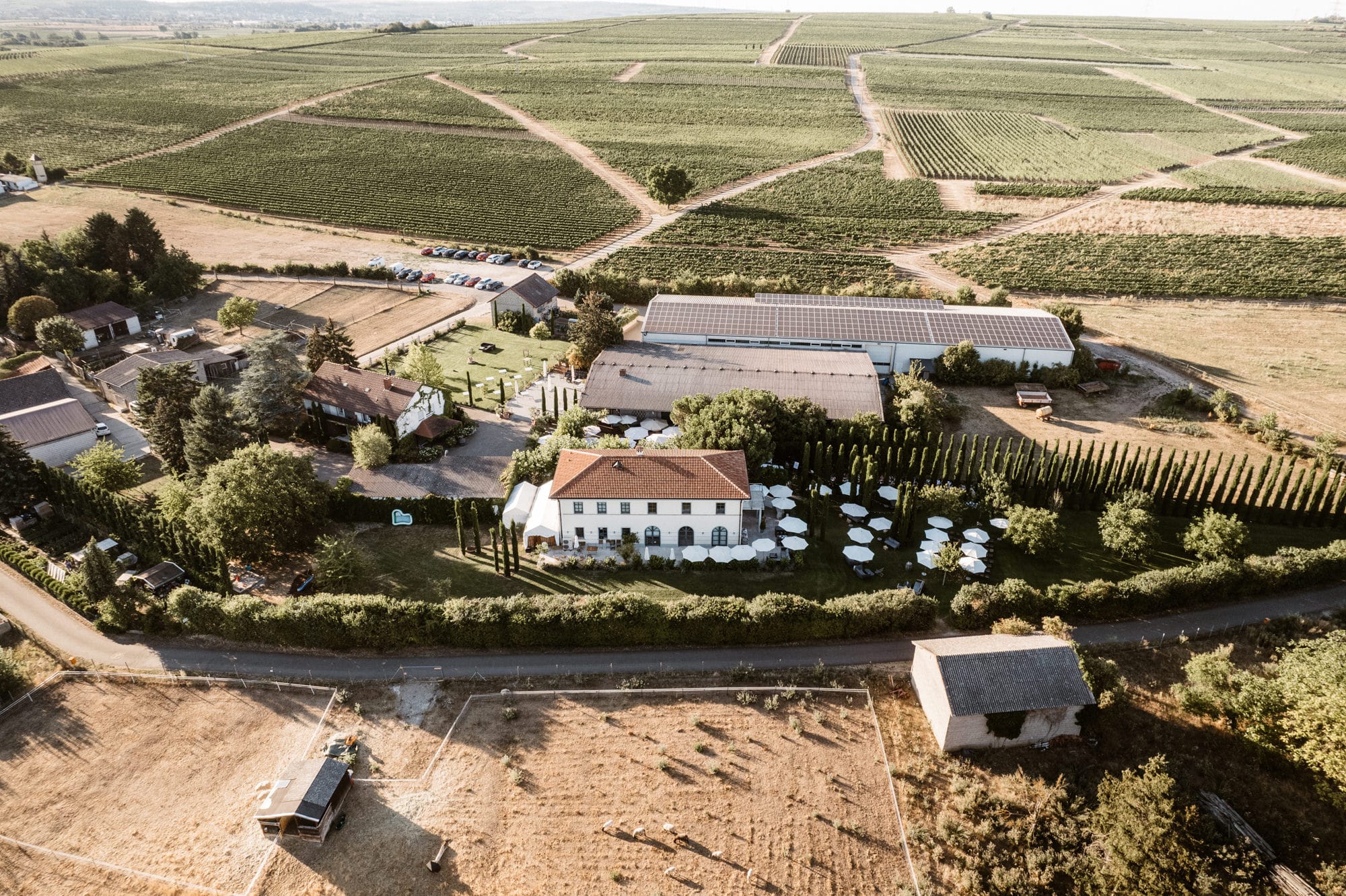 Planning your Dream Wedding in Puglia
Planning a wedding in a foreign country can be a daunting task. This is where a Puglia Wedding Planner comes in. Their local expertise and connections can be invaluable in navigating the planning process and ensuring that every detail of your Apulian Wedding is taken care of.
A wedding planner well-versed in Apulia Destination Wedding planning can guide you in choosing the perfect venue, navigating local customs and paperwork, sourcing reliable vendors, and ensuring that everything runs smoothly on your big day. They can also provide insights into the local culture and traditions, helping you incorporate elements that add a unique Puglian touch to your wedding.
Whether you envision a grand soiree in a luxurious villa, an intimate ceremony in a rustic masseria, or a beachfront celebration under the stars, a Puglia wedding planner can help bring your vision to life. With their help, planning your dream wedding in Puglia can be a stress-free and enjoyable experience.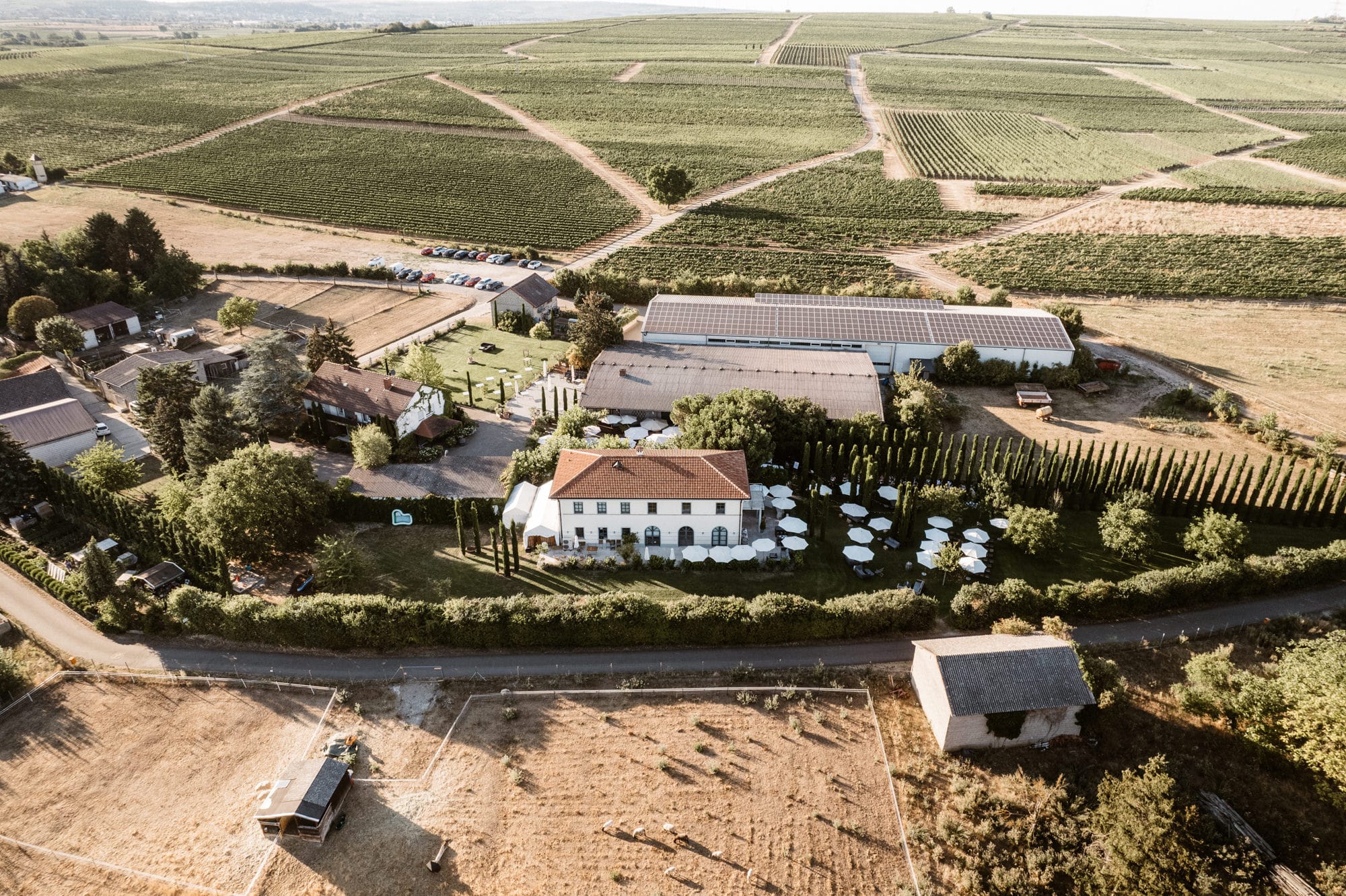 Conclusion
Puglia, with its rich history, breathtaking landscapes, charming towns, and warm-hearted people, is indeed a perfect destination for a sophisticated, unique, and high-class wedding. It offers a myriad of stunning wedding venues, each providing a unique backdrop for your special day.
From its vibrant culture and friendly locals to its delectable cuisine and excellent weather, every aspect of Puglia contributes to creating an unforgettable wedding experience. So whether you're dreaming of a grand celebration or an intimate gathering, a Puglia wedding offers something for everyone. And with the assistance of a Puglia wedding planner, your dream Apulian wedding can become a reality.
So, why not say 'I do' in Puglia, where every moment becomes a cherished memory? Your dream wedding awaits in this beautiful Italian region.