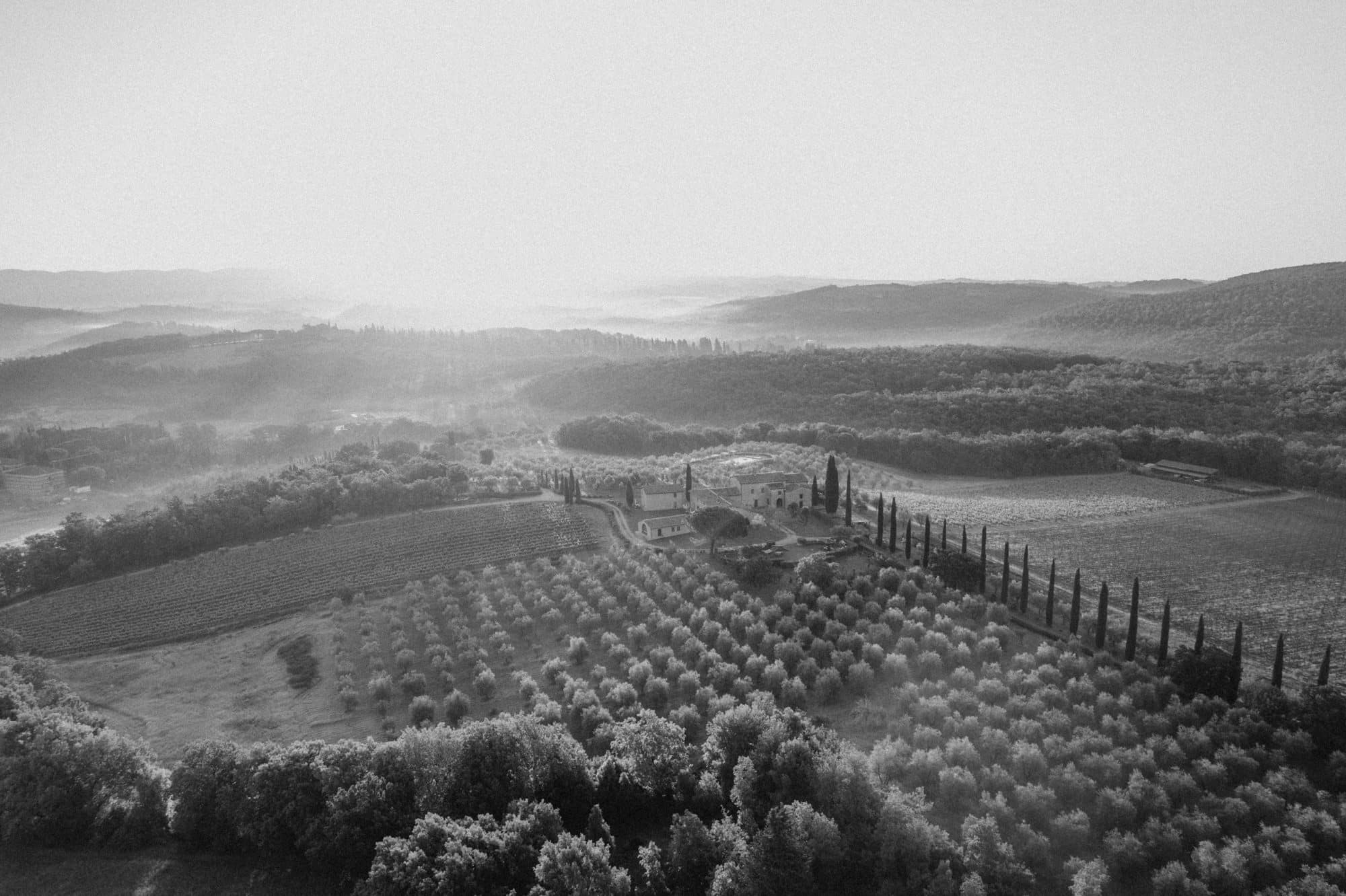 Tuscany is the most magical wedding destination.
It's no secret why Tuscany has been the backdrop of many movies, books, plays, and of course, weddings. The beautiful small villages surrounded by rolling green hills and the promise of delicious pasta, gelato, and vino make this place the perfect escape for your Tuscany wedding.
Anyone visiting Tuscany for the first time, especially the countryside, will be impressed to see how centuries of human intervention have respected and worked with the environment, beautifying the rolling hills with tree-lined avenues of cypress trees, planting vineyards and silvery olive groves, and building quiet, harmonious villages. And there are really a lot of cute little towns and wonderful places – so how can you ever choose your perfect wedding location?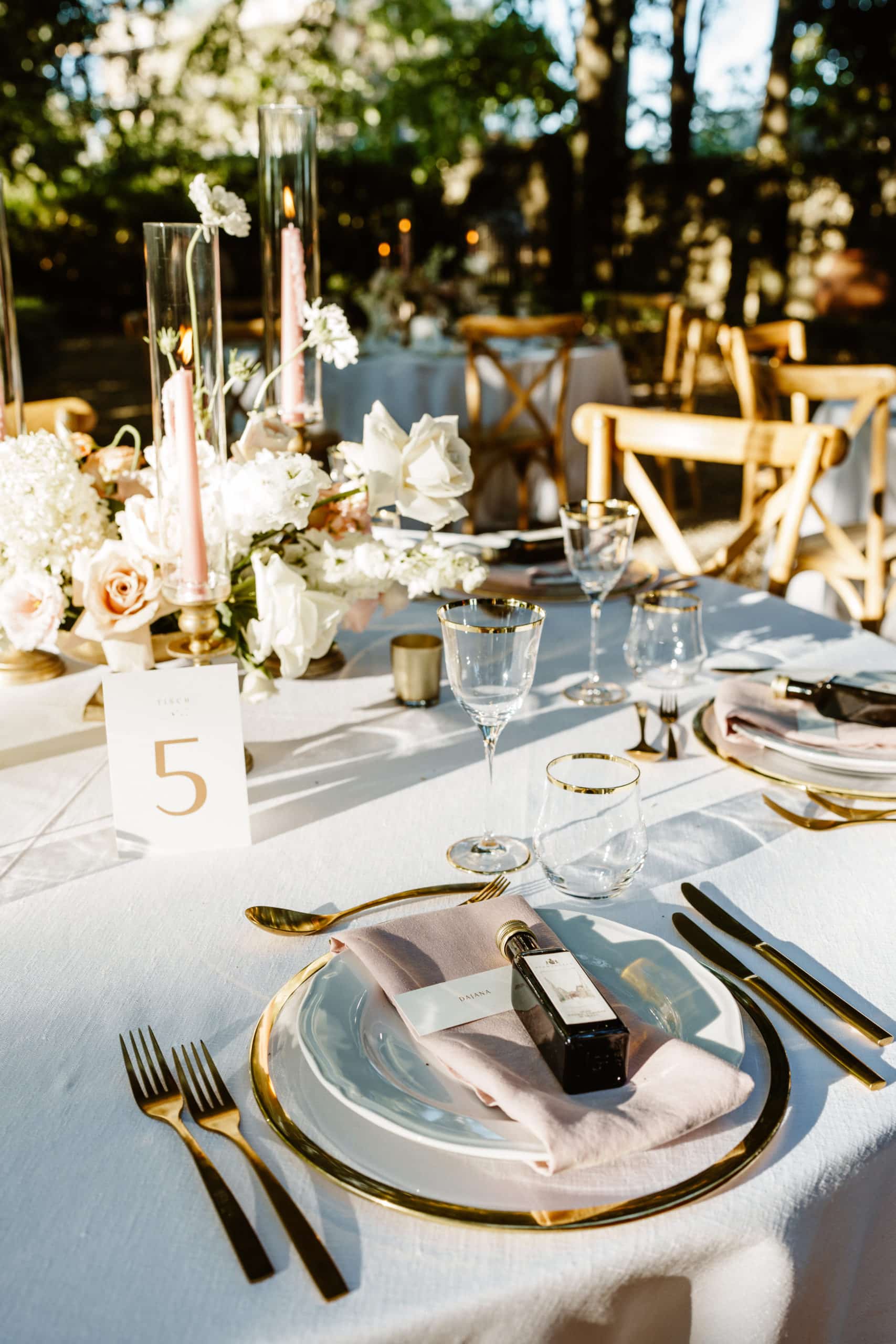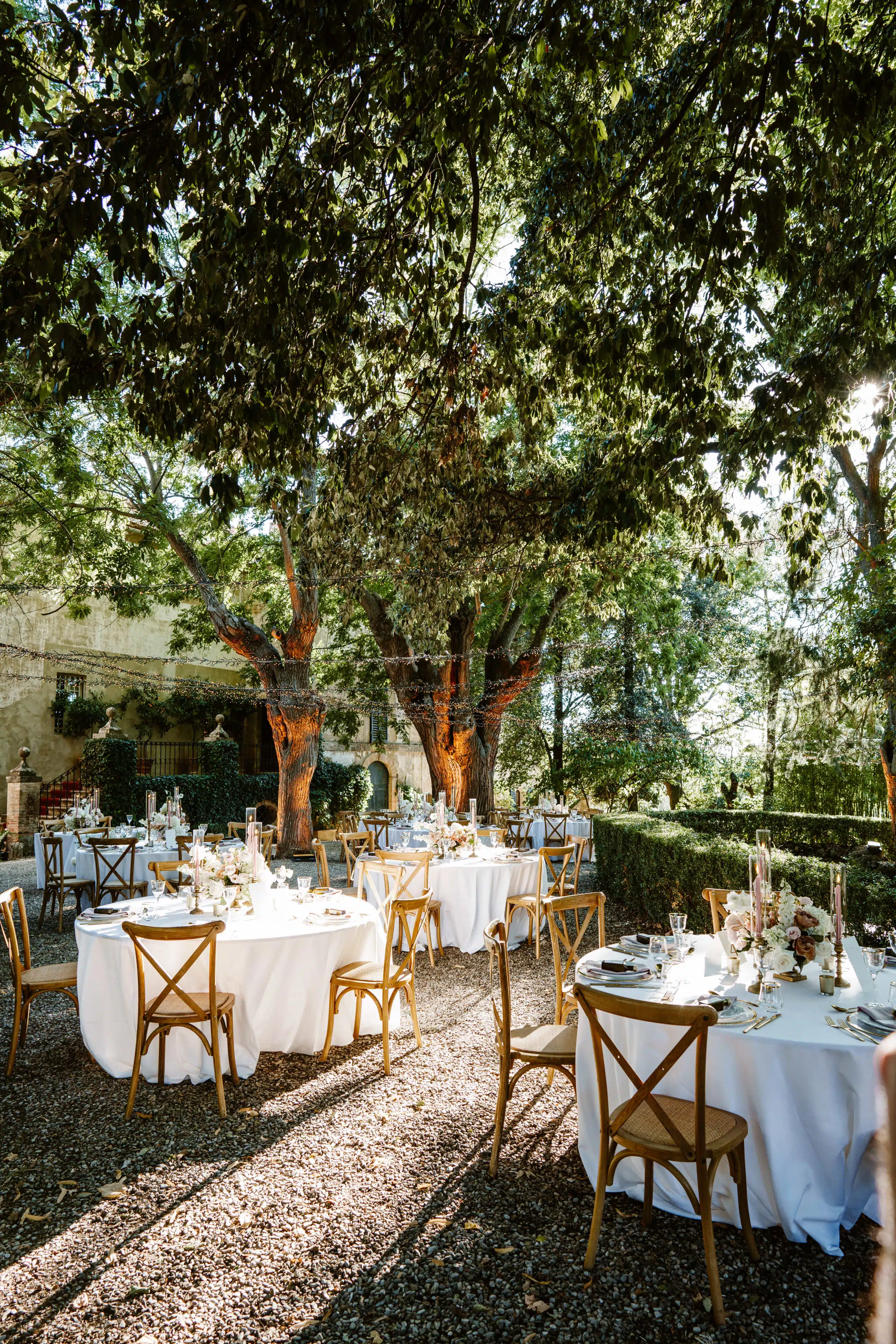 Tuscany Landscape
Tuscany landscapes are iconic and diverse, going hand in hand with good life and pleasure.
This is a place where nature has been generous and where in return, it has been respected. Tuscany is located in central Italy and stretches from the Apennines to the Tyrrhenian Sea. The main tourist spots are Florence, Pisa, Lucca, Siena, Versilia, Maremma, and Chianti.
And beyond these places, which we so highly recommend seeing, the region has even more to explore than most people will ever discover, with mountains that are covered in wildflowers in spring and a beautiful winding coast that has an archipelago of islands.
The Best Season to get married in Tuscany
The climate in Tuscany is generally mild with differences depending on the geography of each area. The coast and valleys tend to have hotter summers than the hills or mountains although the coast benefits from breezes off the sea for cooler temperatures even in those warmer summer months.
Taking the weather into consideration for which month would be best for your Tuscany Wedding, we would say the best months to get married (which are also the busiest and most expensive) are April, May, June, September, and October.
These months combine the convenience of peak season with pleasant weather. They have sunny days, with some rainy days as well. July and August are the hottest summer months in Tuscany and are perfect for hanging out by the seaside or at your country estate by the pool. During these months you should plan your wedding a little later during the day which is pretty awesome as the light will be soooooo perfect!
The best places to get married in Tuscany
Val d'Orcia
When you picture Tuscany and you see rolling green hills with a lone cypress at the top or gentle yellow-covered hills with rolls of haystacks spread across the fields, you are picturing the breathtaking landscapes of the Val d'Orcia valley in southern Tuscany. Val d'Orcia represents quintessential Tuscany, with clusters of cypresses, ribbons of plane trees, vineyards on the slopes, and farms perched on limestone ridges. This region is perfect if you want to celebrate your wedding in a beautiful farmhouse overlooking the rolling hills and enjoy your wedding day in an intimate venue surrounded by your beloved ones.
Crete Senesi
The Crete Senesi area is mainly characterized by pure and untouched nature. Hills, forests, waters, and a semi-desert, break up the green landscape that is oh-so typical for Tuscany. If you dream to get married in a landscape of cypress streets along white dusty dirt roads, lone farmhouses, and 100 shades of burnt amber cascading in the sunlight, this place is yours. Essentially, this is a place that is the epitome of postcard-perfect that teases you with every scene, made for celebrating your intimate wedding. And it's a great place to go to if you are looking for some peaceful time leaving you with plenty of secluded, intimate space for a just-us day.
Elba
Elba is the biggest island of the Tuscan Archipelago and the third largest in Italy after Sardinia and Sicily. Together with eight other islands, including Giglio, Giannutri, and Montecristo, it is part of the National Park of the Tuscan Archipelago, the largest marine park in Europe. What really makes Elba famous and renowned is its clear and blue sea as well as its beautiful beaches. The extraordinary richness of its landscapes is perfect for couples who crave adventure and epic scenery. And what does that mean? Sure, you get it: This turns the island of Elba into a unique elopement destination in Tuscany perfect for your day.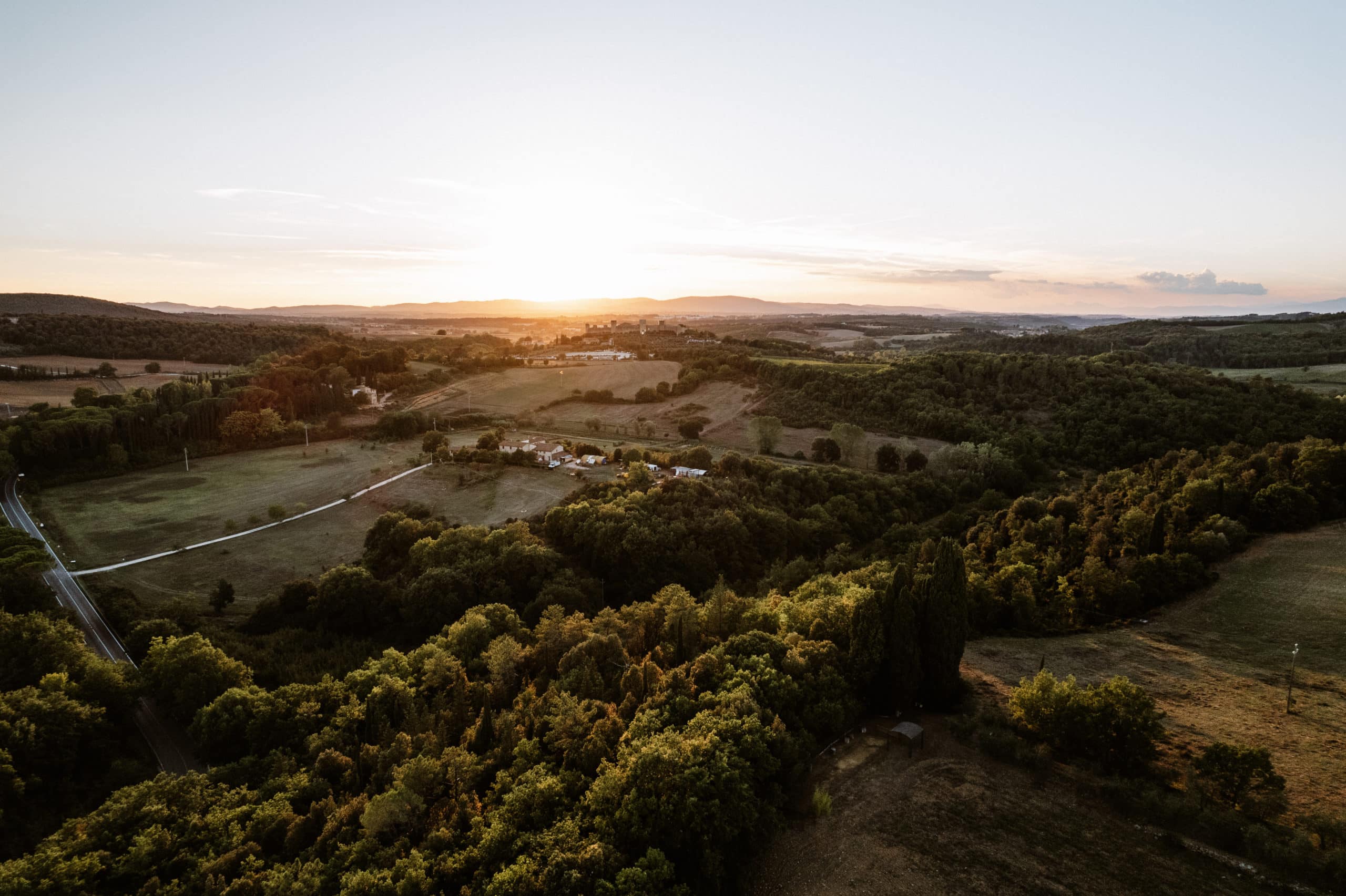 What about marriage laws & legalities for your Tuscany wedding?
First things first… Anyone can be married in Italy, as there's no legal residency requirement for a wedding but there are in fact some laws that we want you to know about. Check these must-know details about eloping in this beautiful country.
Paperwork
You will need to prepare all the necessary paperwork required for a civil or religious wedding in Italy. Plan to have the following documents at hand:
The easiest way is to contact your home country's consulate in Italy. They will advise you on the specific steps you need to take.
Fees
There are different fees for the above-mentioned documents which are about 150 € + some local administrative fees and maybe costs for official translations.
You'll need an officiant
Civil ceremonies can occur in any location that's been approved by Italian authorities, indoors or outdoors. Many villas, castles, public gardens, and town halls are approved for use. In smaller locations, a civil ceremony will be performed by the mayor or a town officer. An interpreter is required if neither person in your party speaks Italian, but they don't have to be an official translator.
Your Tuscany Wedding
These laws and legalities only apply if you want your elopement to be your legal ceremony. This is the reason why so many couples are going more and more for symbolic weddings which gives them the freedom to get married wherever and however they want and don't think about any paperwork because, well, paperwork is really unsexy.
Why not instead have a small legal wedding at home and have a symbolic one with all the gang in beautiful Tuscany?